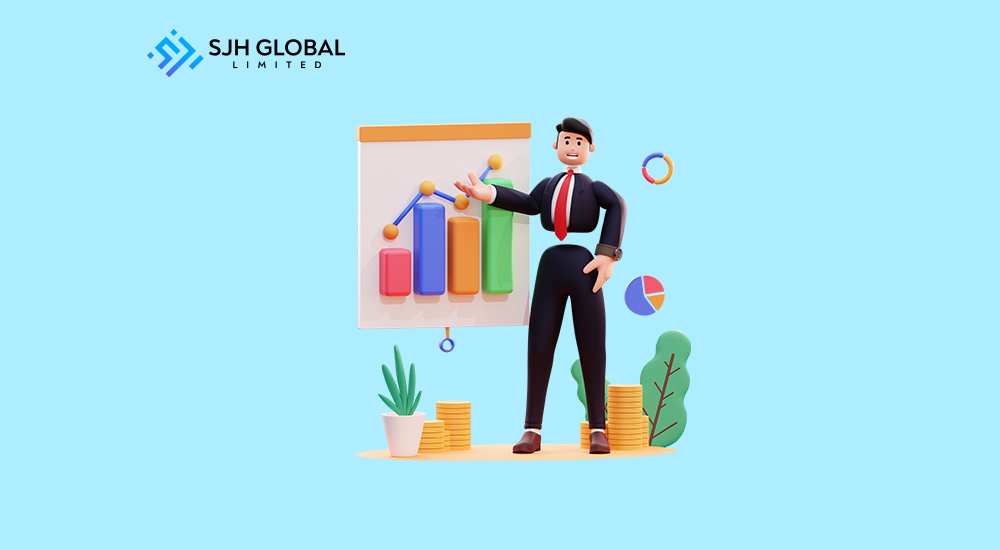 For a variety of reasons, Hong Kong is considered a businessperson's paradise. Among them are the healthy economy's competitiveness and the simplicity of setting up and operating a business there.
There is a legal barrier that must first be overcome, which is that all businesses are legally required to have a company secretary in Hong Kong, for all of these efforts to ensure that businesses operate in a just and competitive environment.
Although forming a company is as simple as it gets, Section 474 of the Companies Ordinance of Hong Kong (Cap. 622) makes having a company secretary in Hong Kong is a must-have requirement for the registration procedure.
So, in this post, we tell you everything you need to know about the role of the company secretary in Hong Kong, how to get around any legal obstacles that may be standing in the way of your business, and how we can help.
What Is A Company Secretary?
A company secretary is a procurator whose job is to make sure a company and every aspect of its operations comply fully with all applicable laws and regulations in the area in which the company conducts its business.
According to the job description above, a company secretary in Hong Kong has a more complex job scope than the traditional secretary's purely clerical one.
Beyond clerical duties, the presence of a company secretary in Hong Kong businesses extends into the areas of administration and corporate governance.
What Are The Requirements To Appoint A Company Secretary In Hong Kong?
The Companies Ordinance is quite explicit that a company secretary in Hong Kong must be appointed in accordance with section 474 of this ordinance before a company can be registered in Hong Kong.
This statute specifies requirements that must be fulfilled to appoint a legally recognized company secretary. The following criteria are taken into consideration:
A company secretary in Hong Kong can either be a corporate or a natural person and must meet varying requirements to be recognized by law as a company secretary.
A company secretary must ordinarily reside in Hong Kong if they are a natural person.
If they are a corporate body, they must have a place of business or a registered office there and be registered with the Hong Kong Trust and Corporate Service Provider (TCSP).
Once this need has been met, the board must convene and accept a formal resolution that has as its main issue the appointment of the company secretary in Hong Kong.
After the board has given its blessing, this resolution must be sent to the general assembly for approval.
To ensure that the appointment complies with the requirements outlined in the Hong Kong Companies Ordinance, the company registrar must intervene when it becomes clear that the company will be unable to fulfill these legal obligations.
What Are The Responsibilities Of A Company Secretary In Hong Kong?
As mentioned earlier, a company secretary's duties also include management, administrative, and corporate governance tasks in addition to the standard clerical tasks associated with a secretary in the traditional sense.
The following summarizes and harmonizes the numerous duties of a company secretary in Hong Kong:
1. Achieving tax compliance for the company
A capable, duty-conscious company secretary will make sure that the firm fulfills its civic duty of paying taxes, preventing the corporation from coming into direct conflict with the law.
Given the history of Hong Kong's tax system, such tax compliance has turned into a survival strategy for any company there. The Hong Kong government is known for treating tax concerns rigorously on a business basis.
Therefore, a company secretary in Hong Kong will be useful in preventing a confrontation between your firm and the authorities by:
Registering your company with the Inland Revenue Department (IRD) after formation
Contacting the appropriate authority for clarification when your business has to address tax-related concerns, and
Preparing your annual return form and submitting it on time to the company registry. After each fiscal year, this is necessary.
2. Planning of the board meeting
The scheduling of board meetings or stakeholders' meetings is another delicate task for a company secretary in Hong Kong. This extends beyond simply calling a meeting.
A company secretary's meeting planning duties include creating the agenda, participating in meetings to compile minutes and resolutions, and making sure the meeting's business is conducted in accordance with the established protocols.
After the meetings, the company secretary puts in a lot of effort to ensure that the agreements are followed in a way that complies with Hong Kong law and regulations.
3. Keeping, updating, and recording statutory books
Mistakes, mix-ups, and the rest are regular occurrences in both daily life and business. Your company secretary is helpful in these circumstances because they are in charge of keeping the statutory documents and books for your company.
Your company secretary in Hong Kong is in charge of keeping these books and acts as the point of contact for any inquiries from the government or anybody else who might require access to them for an audit or other public-interest purposes.
Additionally, these books or documents are not intended to be stored on a shelf. It is the company secretary's responsibility to make sure that the information inside reflects changes as they occur.
Your company secretary is always in the loop whenever there are changes in the firm and updates the record books accordingly. For instance, when a director is appointed or resigns, when shares are transferred, etc.
4. Adapting your business to change
It is stated that the only thing that is constant in life is change. This is especially true in the corporate sector, where there are so many dynamic forces at play that make it unpredictable and extremely changeable.
After incorporation, your company's structure could need to change. There may be additional adjustments that are required due to business-related events.
Since your company secretary in Hong Kong must deal with all of these issues, you don't need to worry about them whenever they arise.
5. Coordinating with the authorities and other legal parties
Additionally, your company secretary in Hong Kong maintains communication with the local authorities and other stakeholders on issues that relate to or affect your company.
By working together, you can guarantee that your business will never be out of compliance with the law and will project a great image.
The Unique Qualities Of A Good Company Secretary in Hong Kong
A good company secretary is not just one who is familiar with the duties of the position, but also one who has developed particular skills that make carrying out those duties simple.
Therefore, recognizing the qualities that make someone suitable for the job of a company secretary in Hong Kong should be your priority when selecting one for your firm.
1. A company secretary must be a good communicator
The main focus of a company secretary's work is communication. You might concur with us that your company secretary in Hong Kong serves as a conduit between your firm and the public, other stakeholders, and the government.
A good corporate secretary must be able to add value and help your business build a strong reputation in the public eye by using their communication skills as well as their understanding of when, where, and with whom to speak.
2. A company secretary must have wide experience
The unique requirements for a company secretary in Hong Kong necessitate the combination of professionalism and expertise in a wide range of positions, including managerial, corporate governance, operational, etc.
A company secretary in Hong Kong must have experience in several fields, particularly corporate governance, as the workplace is designed to interact with those roles.
3. A company secretary must be reliable
Being at the core of your business, the company secretary occupies a sensitive and delicate position.
Your company secretary in Hong Kong has direct access to all of your sensitive books, papers, and records as well as sensitive concerns or matters that are private to your firm because of their position within your organization.
In light of these realities, the importance of having a dependable, trustworthy person serve as your company secretary cannot be stressed.
4. A company secretary must be organized
It's fair to say that your company's secretary serves as a focal point. As a result, your company secretary in Hong Kong needs to be a good planner who can make excellent preparations and arrangements.
Someone with the ability to create an agenda, schedule board and stakeholder meetings, implement mechanisms to act as a sort of safety net in case of emergencies, etc.
5. A company secretary must be dedicated
If there is one thing we can take away from what we have stated so far, it is that the job scope of a company secretary in Hong Kong depicts covers various serious business matters which are essential to your company.
Thus, your company secretary needs to be a committed individual to be able to handle the demands of his or her work.
Does Your Business Need To Outsource Company Secretarial Services?
Having a company secretary on staff may seem alluring, but the demands of finding such an outstanding individual means good company secretaries are hard to come by.
Outsourcing company secretarial services are a superior option for a corporation looking to streamline operations while guaranteeing complete compliance with legal requirements.
It is cost-effective to outsource corporate secretarial services. By doing so, you have managed to cut prices in half while receiving significantly higher value.
Paying a full-time wage and hiring an internal company secretary has several costs associated with them, both obvious and hidden, which outsourcing successfully protects you against.
A full-service package is included with outsourcing a company's secretary; an in-house company secretary only has limited access to talent and services.
When you outsource your company secretary, you are bringing on board a total service package that is ensured by a mixed team of talents.
With the assistance of this team of professionals and experts, your business will be better positioned for governance and compliance at a fraction of the expense.
Outsourcing your company's secretarial services gives more flexibility and lower risks, making it a surefire way to achieve both. An outsourced company secretary is an expert with the necessary training to represent your firm's ideals.
Such a company secretary is aware of the important nature of their position and conducts themselves professionally to reduce the danger of non-compliance concerns for your firm.
Additionally, outsourcing provides more flexibility because you can pay just for the time and services you use as needed, according to your requirements.
Legally, a company secretary is required to register a company in Hong Kong. The duties of a company secretary in Hong Kong are quite important and far more varied than a purely clerical function, making the post extremely sensitive.
For the efficient operation of your firm, it is becoming more and more crucial to hire a company secretary on the outside to bring in the broad range of expertise and abilities required for this position.
We are a group of experts who are prepared to make this happen in your company.
A company secretary in Hong Kong portrays the smooth operation of a business, the promotion of corporate governance, and full compliance with corporate law. SJH Global suits this scenario excellently.
In addition to offering you professional accounting services, our team of skilled professionals also offers one-stop, quick, and convenient professional company secretarial services.
We are known for providing the highest quality professional services at highly competitive rates.
Our company secretaries are senior executives with formal training whose duties include maintaining statutory documents and communicating with government agencies to ensure your firm can conduct business legally and in compliance.
Working with us gives you access to the expertise of subject-matter experts who will grant you the much-deserved peace of mind you deserve while adding value and saving you time.
Don't forget, too, that the law, not you, dictates whether or not your limited company has a company secretary. You may want to start by looking at our cost-effective company secretarial services plans.
Company Secretary in Hong Kong – Frequently Asked Questions