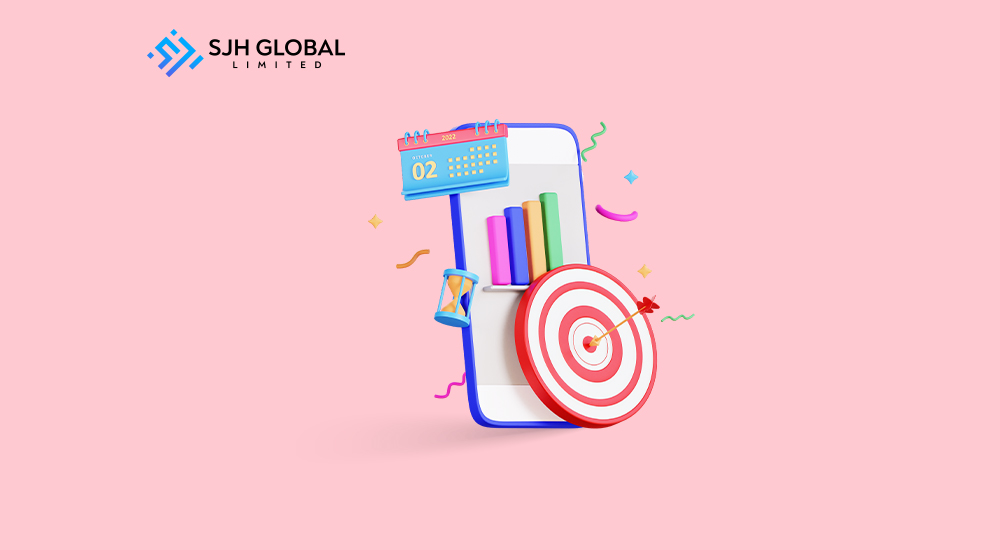 How many new business owners are aware of the process of company deregistration in Hong Kong? When starting any project, keep it in mind that the project could end at any time and day.
Today, many people only think about the necessary steps for the registration or incorporation of their organization, such as appointing a company secretary, and they fail to plan for worst case scenarios like deregistration.
The decision to deregister a company is always a challenging one. But certain reasons may make this possible. If you wish to dissolve your Hong Kong company, you must do it properly. There are several processes to consider.
This piece will reveal everything you need about company deregistration in Hong Kong.
What Is Company Deregistration In Hong Kong?
According to previous incorporation agreements, undergoing the process of company deregulation in Hong Kong means that you're telling the authorities that the business will no longer function or use its name.
A deregistered company will be treated as if they have been liquidated. They will immediately vacate any property they use to conduct their business. It will signal the end of obligations for company officeholders.
The company's name will also become available to anyone else who wants to claim it. Additionally, you'll close financial assets, such as bank accounts. Company deregistration in Hong Kong is the direct opposite of incorporation. It's the process of ending the entity's existence.
When the process is complete, it will be as if the company was never created.
Which Companies Are Eligible For Deregistration In Hong Kong?
Keep in mind that not all companies can apply for deregistration in Hong Kong. Only Private companies and those limited by guarantee can start this process. If you wish to undergo the process company deregistration in Hong Kong, your company must meet the following conditions:
All entity members must agree to the deregistration decision, including directors and shareholders.
The company must cease all business operations at least three months before deregistration. A company that hasn't officially started operations can file for deregistration.
The private company has no outstanding liabilities or debts for operations inside and outside Hong Kong. These include pending payments to suppliers, employees, etc.
The entity must be free from all legal proceedings or lawsuits.
The company should have no immovable situate in Hong Kong.
The entity must have applied for a "Notice of No Objection" from the Commissioner of the Inland Revenue Department ("IRD"). You'll notify the commissioner of the inland revenue and gain tax clearance.
Who Can Apply For Deregistration In Hong Kong?
As mentioned earlier, a private company or those limited by a guarantee can deregister their company. However, some entities are not allowed to undergo the process of company deregistration in Hong Kong. They include:
Registered non-Hong Kong company (specified under Part 16 of Companies Ordinance)
Any company that's specified by section 749 of the Companies Ordinance. There are eight company categories:
Any authorized institution defined by section 2(1) of the Banking Ordinance Cap. 155
Insurers that fall under the conditions of section 2(1) and (2) of the Insurance Ordinance (Cap. 41) (Amended 12 of 2015 s. 167)
Companies whose business activities are licensed according to Part V of the Securities and Futures Ordinance (Cap. 571)
An associated entity, according to the definition in Part VI of the Securities and Futures Ordinance (Cap. 571)
An approved trustee, according to the definition in section 2(1) of the Mandatory Provident Fund Schemes Ordinance (Cap. 485)
Registered trust companies, according to the definition under VIII of the Trustee Ordinance (Cap. 29)
Any subsidiary companies that fall under any of the above categories.
Any companies that belong to any of the above-listed categories formed at least 5 years before the regulations under section 750 of the commissioner of inland revenue
Private companies that can apply for deregistration in Hong Kong must be defunct solvent companies. A defunct solvent company is no longer functional and has no debts and liabilities.
5 Reasons Why Companies Choose To Undergo Deregistration In Hong Kong
Undergoing the process of company deregistration in Hong Kong is a tough decision. No business owner ever wants to witness the closure of his firm. However, this may be the best alternative under certain conditions. These are difficult situations that cannot be overcome easily.
The following are some of the reasons why companies may undergo deregistration in Hong Kong
The business has failed to stick to statutory obligations. This means it has failed to handle its business administration properly.

It has stopped conducting its business operations. Therefore, the entity is no longer profitable.

The business is unable to deal with debts

There's a disagreement between the entity's shareholders

Corporate restructuring that affects the company
Regardless of your reason to undergo company deregistration in Hong Kong, you need to take the process seriously. Ensure that you follow each step in an orderly manner.
What Is The Process Of Deregistration In Hong Kong?
If you've decided to deregister your company, what are the steps to do so? Companies can apply for deregistration in Hong Kong in two steps:
Step 1
The first step also relates to one of the conditions to begin deregistration in Hong Kong. You'll need a "Notice of No Objection" from the IRD. This process is also called Tax Clearance.
To complete the form IR1263 and this form can only be filled out by a director or anyone chosen by the company for this purpose, such as the company secretary, accountant, etc.
You'll need to clear any outstanding taxes before the IRD issues this notice. Prepare your final audited financial statement up to the business cessation date and submit it to the IRD. The cessation date is when the company stopped operations.
Step 2
After receiving the "Notice of No Objection", the company can begin to fill out the following documents:
Application for Deregistration form (Form NDR1). It can be downloaded on the official website.
The "Notice of No Objection"
The authorities will take some time to review the documents you have sent. If everything is in order, they will issue a letter of approval within five working days. After this, the Gazette of Hong Kong will publish a deregistration notice.
Now, the Companies Registry will wait three months from the date. The deregistration will move to the next stage if they don't receive a "no objection" notice.
The Hong Kong Gazette will publish another deregistration notice. Any nominated person will be notified of the approval of deregistration. You're free to choose your nominations.
The entire process can take up to 5 months. When everything is complete, the business and its assets will be considered bona vacantia.
The Companies Ordinance clearly states that companies must fulfil all their obligations before they can be deregistered. The company director is expected to keep the organization's records for at least 6 years after the dissolution date. These records may come in handy at a later date.
What Should You Do Before Deregistration In Hong Kong?
Before proceeding with your desire to undergo company deregistration in Hong Kong, ensure you do the following:
File any outstanding annual returns till the date your business no longer exists. This filing will be done with the Companies Registry.
Settle all tax liabilities. This should be done before submitting Form IR1 This filing is done with the IRD.
Settle business and branch registration fees. If you've commenced deregistration before getting a business registration demand note, contact the commissioner of the IRD.
Send a business deregistration notice to the Business Registration Office.
Close your bank accounts and clear all credit cards.
Dispose of company property.
Is It Possible To Restore A Deregistered Company?
Yes, it's possible for business owners to restore a deregistered company. They'll need to submit an application to the Court of First Instance to approve this registration.
However, a company can only be restored within 20 years from the date a director or company representative deregistered the company. This is a long period that makes numerous companies eligible for restoration.
For administrative restoration to happen, the company must have been completely dissolved. Also, its name must have been struck off by the Companies Registry.
A company which was dissolved by way of deregistration or winding up cannot apply for administrative restoration. Administrative restoration is only available for companies have been dissolved by striking off only.
How Can We Help - Our Company Secretary Services
Now that you have a better understanding of company deregistration in Hong Kong, it may still sound like a challenging process. If you're looking for a reliable service provider to handle the process and let you relax, look no further than SJH Global.
We're a top-rated business consultancy firm. We have a track record of satisfying many Hong Kong clients. Our company secretary services will give you access to our professional company secretaries, public solicitors, and accountants.
We're ready to assist you in fulfilling the requirements for deregistration. We can also help you with the application process. Our experts are familiar with dealing with the Companies Registry. Therefore, we'll help you complete the process in the fastest possible time.
Reach out to us to help you complete the company deregistration process. You can hire us in a few simple steps.
We also have other services, including company incorporation, accounting, taxation, etc. It's our job to work with you to create results. But our solutions are dependent on the problem at hand.
Company Deregistration in Hong Kong – Frequently Asked Questions