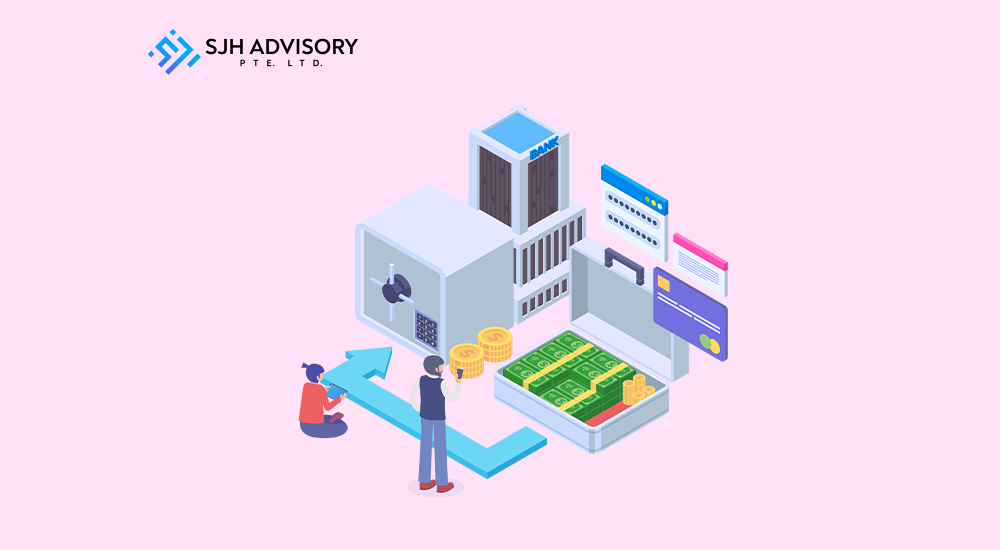 As a business owner or CEO with an organization incorporated in Hong Kong, you must know how to send funds from one account to another.  
Crucial details of the Hong Kong bank account format for payment, such as your beneficiary's account number, branch, and bank code should be known to you at every stage, particularly when carrying out transactions in foreign currency.
So, to have your transaction go smoothly without a hitch, such as having the transferred funds end up in the wrong account, it's important to provide the correct details every time you initiate a transaction.  
In this article, you'll learn about some key aspects of bank transactions in Hong Kong and the steps involved in creating a company bank account such as Hong Kong Bank Account Format. 
Hong Kong Bank Account Format: What is a Hong Kong Bank code?
The first piece of information you'll need for the Hong Kong bank account format is the bank code.
You may be familiar with the SWIFT (Society for Worldwide Interbank Telecommunications) or IBAN (International Bank Account Number) systems and how they work to facilitate international transactions. 
Hong Kong bank codes are made up of 3 digits that serve as unique identifiers for individual Hong Kong-based banks. For instance, HSBC is identified with the 004 identifiers, while 024 identifies the Hang Seng bank code.
Hong Kong Bank codes work similarly; only this time, they facilitate local transfers.  
Another name for Hong Kong bank codes is sort codes or clearing codes. These codes are crucial, as they're used alongside another set of codes known as branch codes. Coupled with the account number can quickly guide local payments to the correct destination.
Without the right code, you may find that your transactions will be delayed or sent to the wrong account. This may also result in additional costs.  
Hong Kong bank codes operate under the Clearing House Automated Transfer System (CHATS), managed by Hong Kong Interbank Clearing Limited, a private entity partly owned by the Hong Kong Association of Banks and the Hong Kong Monetary Authority (HKMA).  
The Clearing House Automated Transfer System ensures real-time gross settlements for fiscal transfers between local banks in Hong Kong. As such, there are no waiting periods between transactions, as the settlement is instant.
This is as opposed to other clearing systems where the transaction settlement is delayed, pending the execution of multiple accumulated transactions between two banks.  
Hong Kong Bank Account Format: What is a Branch Code?
One of the most important aspects of the Hong Kong bank account format is the branch code. Where bank codes are 3-digit identifiers for each individual bank in Hong Kong, the branch codes identify the bank's various branches involved in the transaction.
As such, a branch code is a sub-tier of a bank code. In other words, a branch code recognizes a particular brank under a bank, while the bank code distinguishes each bank. Similar to bank codes, branch codes are made up of 3 digits.  
For instance, 015 is the bank code for the Bank of East Asia, Limited, while each of the branches associated with the bank will also have various 3-digit codes to identify them.  
Hong Kong Bank Account Format: Account Numbers in Hong Kong
The next step of the Hong Kong bank account format is getting the account number. Account numbers are the last set of numbers you need to facilitate local bank transactions within Hong Kong. Once you have the bank and the branch code, the next step is the correct account number.  
In Hong Kong, account numbers typically include a combination of the 3-digit branch code, bank code, and individual account number.  
However, there are no standardized formats for account numbers in Hong Kong, which often cause much confusion and error regarding payments. They often vary from 9-12 digits, depending on the bank. 
Hong Kong Bank Account Format: How to Find Your Bank Code
Another crucial aspect of the Hong Kong bank account format is the branch code. If you own a bank account in Hong Kong, you can always request from the local bank to find the bank and branch code.  
If you don't have time to visit a branch physically, you can check the bank's official website or contact the customer care hotline.  
Hong Kong Bank Account Format: How to Open a Company Bank Account in 4 Steps
Hong Kong is one of the best places to do business globally, with a capital investment entrant scheme as an incentive for corporations.  
With over 200 banks, Hong Kong offers various business banking options. Additionally, the main branches, especially the ones based around Central or Causeway Bay, have English-speaking staff to guide you through the process of setting up an account.  
Some of the top banks in Hong Kong are: 
Hang Seng Bank

 

Bank of East Asia

 

Bank of China

 

HSBC

 

DBS Bank

 

Citibank

 
Here are the steps involved in opening a company bank account in Hong Kong: 
Locate a viable bank.

 

Have crucial documents ready, including your valid passport or Hong Kong ID Card, proof of Hong Kong or home country address, and completed application form.

Make your initial deposit.

Request for a credit or debit card.
How We Can Help – SJH Global's Company Secretary Services
Companies establishing a presence in Hong Kong must own an official bank account as part of their strategy to organize their public finances. They'll also have to make multiple short-term and long-term plans involving profits tax, tax rates, salaries tax stamp duty, and other requirements.
As a business owner in Hong Kong, you need a reliable company secretary to help you manage and properly document everything about your fiscal reserves. At SJH Global, we provide professional accounting and convenient company secretarial services.
Our team is highly experienced in providing top-level secretarial services, including preparing and filing annual returns, annual general meetings, relevant statutory records, and business registration on behalf of the Company.  
With SJH Global, you can focus on attracting enterprises and talents, and your development while leaving the bulk of the paperwork to us.
Hong Kong Bank Account Format– Frequently Asked Questions
Bank codes are 3-digit identifiers that denote various banks in Hong Kong.  
There are typically no fees involved when opening company bank accounts in Hong Kong. However, there are company searches or initial fees for some particular banks. The main fiscal requirements are the minimum deposit fees, which vary according to the bank.  
As a local-based or foreign-invested company in Hong Kong, a secretarial service can help you navigate many of the trickier aspects of accounting, legal paperwork, and the corporate landscape.