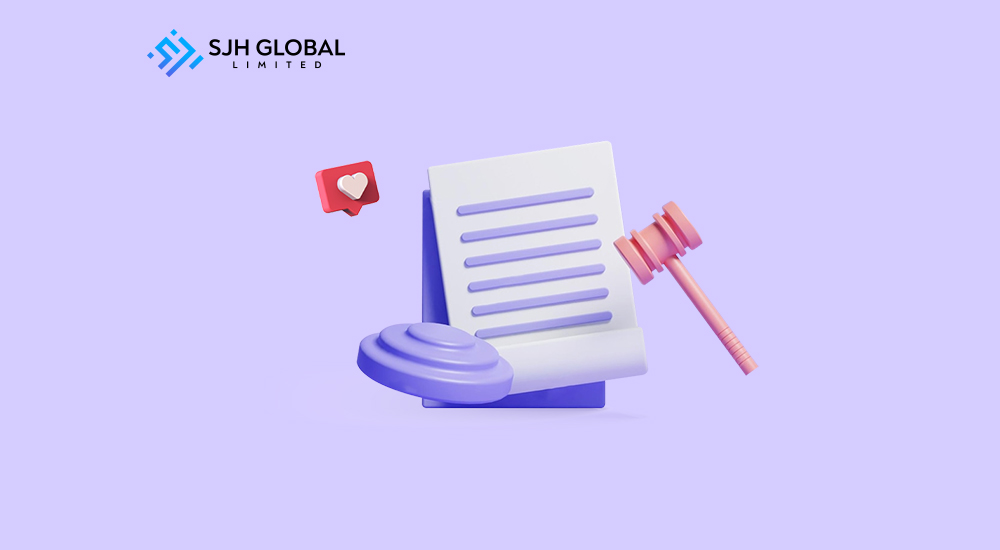 One of the most important things to take note of when you incorporate a company in Hong Kong is the Hong Kong company law. Also known as the Hong Kong Companies Ordinance, this refers to the governing legislation for the formation and operation of companies in Hong Kong. 
Hong Kong Company Law: Overview
The Ordinance provides various provisions on matters relating to company law, including provisions relating to the formation of companies and their registration, qualification as a director, shareholding requirements and restrictions, powers of directors and general meetings, management by directors or by committees of directors or shareholders, capital maintenance requirements and restrictions, winding up proceedings, including voluntary winding up proceedings (including conversion into a limited liability company), public offers for shares in a company (including public offers for shares in a limited liability company), and certain types of mergers.
To keep Hong Kong at the forefront of global commerce and finance, the Companies Ordinance (Cap. 32) was revised in the middle of 2006. After five rounds of public consultations and various public forums and seminars, the "Companies Bill" was introduced to the Legislative Council ("LegCo") on January 26 January 2011. The Bills Committee was established in February 2011. Following 44 meetings and over 200 papers, the Bills Committee completed its examination of the Bill in June 2012. LegCo approved the Companies Bill on July 12th, 2012.  
Hong Kong's creation and management of companies have been brought up to date with the new Companies Ordinance (Cap. 622) ("the new CO"). All areas of business, legislation, and corporate governance are targets for reform.
Hong Kong Company Law: Crucial Legislations & Regulations
All Hong Kong businesses must register with the Inland Revenue Department regardless of corporate status. Some must incorporate with the Companies Registry. Below are the essential elements of Hong Kong company law with which businesses need to comply with:
The Inland Revenue Department requires sole proprietorships and partnerships to get a business registration certificate, although they must follow a few further procedures.
To create a limited company in Hong Kong, specific paperwork must be submitted to the Registrar of Companies, followed by acquiring a business registration certificate from the Inland Revenue Department.
Part 16 of the Corporations Ordinance permits businesses that want to open a Hong Kong office but do not seek to incorporate a Hong Kong subsidiary to incorporate as non-Hong Kong companies.
There are different Company Entities in Hong Kong. They are Private companies, Public companies (non-listed), Listed companies, Limited companies, Companies limited by shares, Companies limited by guarantee, Companies without limited liability, and Dormant Companies .
Although a corporation's board of directors has the authority to govern the company and make daily decisions, the Companies Ordinance retains certain items for a shareholder vote.
Two directors are required for publicly traded corporations, whereas one is sufficient for privately held ones. Although a corporate body may be nominated as a director of a private company that is not part of a group of companies that includes a listed company, such a firm must have at least one director who is a natural person.
A company may be dissolved in accordance with the rules of the Hong Kong company law. 
Hong Kong Company Law: Starting a Local Company in Hong Kong
Because of the shortened incorporation process and regulations, applicants can apply for a Hong Kong corporate and receive ready documentation within 24 hours to start their firm. Here are the steps to be taken:
Choose the type of business that best fits your needs.
Pick a name for your business.
Select a registered address. 
Determine the organizational structure of the company.
Move on to establish a business in Hong Kong.
Having a hard time deciding on a company name, or needing to prepare the necessary documents and submit an application to register your business in Hong Kong? You're in luck. SJH Global is here to help!
Hong Kong Company Law: Director's Duties in Hong Kong
Directors of corporations owe various responsibilities based on the idea of acting with the utmost good faith toward the corporation. In most cases, directors have been ruled to owe fiduciary responsibilities to each shareholder only in limited situations. The majority of directors' fiduciary duties, which are often founded on equitable principles, are as follows:
A duty to act in good faith in the interests of the company;
A duty to exercise powers for a proper purpose for the benefit of members as a whole; and
A duty to avoid actual or potential conflicts of duty and interest.
The Companies Ordinance requires directors to exert due precautions, ability, and diligence:
The level of common sense and professional competence that one would expect of someone performing the director's duties for the company (an objective test);
And the director's overall knowledge, competence, and experience (a subjective test).
Hong Kong Company Law: Startup Your Business with SJH Global
Do you want to incorporate a business in Hong Kong but have no idea where to begin? SJH Global is the right service for you. We offer simple and straightforward company registration services to ensure that your business is up and running in no time. We also offer personalized consultations to help you with any concerns or questions you might have about Hong Kong company law, starting your own company and more.
We understand that registering your company can be a tedious and difficult process, so we aim to simplify this for you. We ensure you have all the necessary documents before providing the final sign-off and registration service.
Hong Kong Company Law - Frequently Asked Questions
Hong Kong company law, also known as the Companies Ordinance of Hong Kong, is the governing instrument that specifies the parameters within which a company may operate legally.
The Companies Registry (Hong Kong) sets out the regulations of the Hong Kong company law that governs all firms in the country.
According to Hong Kong company law, the answer is yes. Establishing a business in Hong Kong is simple because non-Hong Kong residents can hold 100 percent of a firm there. Forming a corporation is straightforward, and it can be completed in under 24 hours online.