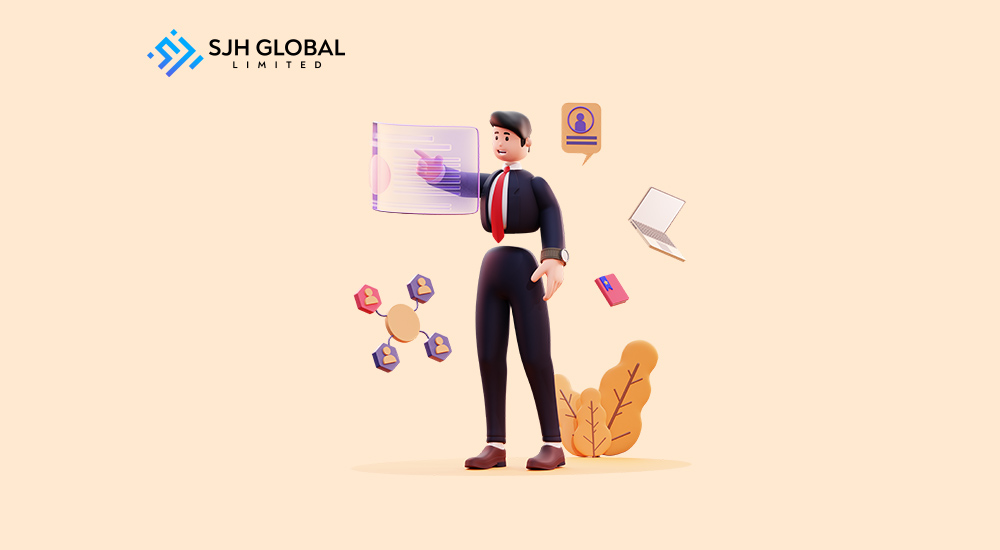 Considering all the unique benefits available in Hong Kong, there's no reason why anyone wouldn't want to have their company in this jurisdiction.
Before you start with your company incorporation, the first thing to do is select a name for the entity. Your Hong Kong company name will be the legal representation of your company in the country.
Business owners must comply with local regulations when choosing a company name in Hong Kong. It's crucial to avoid using a company name that the Companies Registry will reject. A rejected name will be a waste of time and money. You need to get it right.
This piece will show you the requirements to have your Hong Kong company name approved.
Requirements for your Hong Kong Company Name
The requirements for selecting a Hong Kong company name would vary depending on the type of company you're looking to create. Every business owner would need to settle on the type of company they want before going ahead with this process.
Choosing a Company Name for Hong Kong Limited Liability Company
Anyone who wishes to choose a company name for their local Hong Kong limited liability company must comply with the registration guidelines released in March 2014. A Hong Kong company in this category can either be named in Chinese or English.
However, you'll not be allowed to combine Chinese and English. Also, the entity's name must contain an ending word that describes the nature of the business. For instance, your limited liability company's name must end with 'Limited'.
Ltd may be popularly regarded as the short form of Limited, but it's not allowed to be added to an English company name. It must always be spelled as Limited. If you intend to name your company in Chinese, it must end with 有限公司.
These are some of the other requirements for naming Chinese companies:
The name must be correctly written in Chinese characters
Any Chinese characters you use must be found in the Ci Hai or Kang Xi dictionary
Any Chinese characters you use must adopt ISO 10646 international coding standards
Any characters you use must not be changed or kept in the simplified character version or else it will be considered as inappropriate and rejected
Choosing a Name for a Non-Hong Kong Registered Company
The naming requirements for companies registered outside Hong Kong may be somewhat different from what's been mentioned above. Part XVI of the Company Ordinance stipulates naming requirements for non-Hong Kong companies.
According to Section 776 of local legislation, all companies registered outside Hong Kong with a place of business in the region must apply for registration. This company registration must be done within a month of setting up the business.
There are two major concepts that business owners should be concerned about when incorporating a business that's not registered in Hong Kong. According to Section 744 of the Companies Ordinance, business owners are expected to pay attention to the following:
Domestic Name: This refers to the company's name in the country where it was incorporated.
Corporate Name: This refers to the company's name that will be registered with the Companies Registry in Hong Kong. It may also be a translation of your domestic name.
These are the requirements for the registration of a company registered outside Hong Kong:
Language of the Domestic Name: If you register a domestic company in Hong Kong, the name submitted to the Companies Registry must be either in Latin or Chinese.
Certified Translation of a Domestic Name: If the domestic name of your company is not in any of the languages mentioned above, there must be a certified translation to English, Chinese, or both. This translation should be included in the application process.
Traditional Chinese Company Name: Business owners should only submit traditional Chinese characters to the Companies Registry. Domestic names that are submitted in simplified Chinese versions would not be approved.
Naming Restrictions For Your Hong Kong Company Name
Hong Kong business owners are not allowed to choose any name they want. There are restrictions to the process of choosing a Hong Kong company name. They include:
Only Choose a Unique Hong Kong Company Name
Section 100 of the Companies Ordinance Cap. 622 stipulates the conditions under which a company name will not be approved.
This law states that any Hong Kong company name which is the same as another found in the Companies Registry, the same as the name of any corporate body, or names considered offensive or opposed to the public interest will be rejected.
The name should also not be reserved for registration in Hong Kong. The Registrar is responsible for comparing new name applications to those already in the Registry. Therefore, you must make the extra effort to create a unique name.
So, how will you determine that a Hong Kong company name is the same as another? According to Section 111 (6), Companies Ordinance Cap. 622, a company name would be treated as an existing name if it has any of the following expressions or words:
'And' and '&'
'Hong Kong', 'Hongkong' and 'HK'
'Far East' and 'FE'
If you wish to learn more about determining if your proposed company name is the same as another, read Section 111.
Gain the Registrar's Permission Before Registration
There may be certain instances when the Registrar would need to approve your company name before you begin registration.
This will occur when the name is likely to create a connection to the Government of the Hong Kong Special Administrative Region, Central People's Government, or any other government agency/department.
Such names may have words like Federation, Department, Bureau, Commission, Authority, Council, etc.
You may also need to gain permission if the name contains words prescribed in the Companies Order (Cap 622A).
Some of the restricted words in company names include; tourist association, chamber of commerce, trust, tourist board, kaifong levy, savings, trustee, or their Chinese translations.
Depending on the registrar's decision, you may need to change your company's name. To avoid any sanctions and hassle, it's essential that business owners take the advice and recommendation of the Registrar before starting the application process.
If you seek permission from the registrar to use certain names, you'll have to write and deliver it to the right department.
How To Change Your Hong Kong Company Name
There are certain instances where you may need to change your Hong Kong company name. The following steps will help you change your Hong Kong company name:
Reach an internal resolution for the change in name. This resolution is usually passed among board members.
Submit a 'Notice of Change of Company Name' form (Form NNC2), along with the required payment. You're expected to submit the form and evidence of payment electronically or physically. This submission must be made within 15 days of the name change resolution.
If all the submitted documents meet the legislative requirements, a name change certificate will be sent to your company.
Companies are not required to submit a copy of the special resolution and alteration notice of articles associated with the name change process to the Company Registrar.
For non-Hong Kong companies, the process is fairly different. The name chance process will only occur when the company submits a NN10 form to the registrar along with particulars for the change. All submissions must be made within a month of the name change.
What Are The Tips For Changing Your Hong Kong Company Name?
As mentioned earlier, choosing a Hong Kong company name is important to every company's incorporation. However, you can't just choose any name. It's essential that whatever you choose complies with Hong Kong requirements or else your incorporation will be delayed.
Business owners also have certain restrictions and limitations to watch out for. The following tips will help you choose a good Hong Kong company name:
Read company name restrictions to find out if you've followed the right format
Search for similar company using the Cyber Search Centre or Company Search Mobile Service. Using any of these platforms to search for similar company names is free. When searching, stick to the Exact Name Search mode. Then, fill in the company name you intend to use.
Ensure that you include spaces, punctuation marks, and any special terms.
The Hong Kong name search can only be done in English or Chinese.
How Can We Help - Our Company's Secretarial Services
When incorporating a company, there are several factors to decide on including the Hong Kong company name. Choosing an appropriate Hong Kong company name is crucial because it will serve as your organization's identity.
This name will serve as the identity by which local and foreign entities will refer to you. However, the process of choosing a Hong Kong company name takes a lot of work. Many companies fail at it because they have to sort out other essential issues relating to their daily operations.
At SJH Global, business owners will get all the help they need to choose a unique Hong Kong company name. We're a top-rated business consultancy firm and know the requirements for picking a company name.
We have professional company secretaries to help you in filing all the documents for the name registration process. Our job is to make your company naming process faster and speed up your incorporation.
SJH Global has worked with several brands in setting up their Hong Kong company name. We'll act as your company secretary and ensure that you comply with Hong Kong corporate procedures and legislation.
Our service is a cost-effective way to handle your company naming. We also provide other business consultancy services, including tax filing, company incorporation, accounting, etc.
Hong Kong Company Name – Frequently Asked Questions