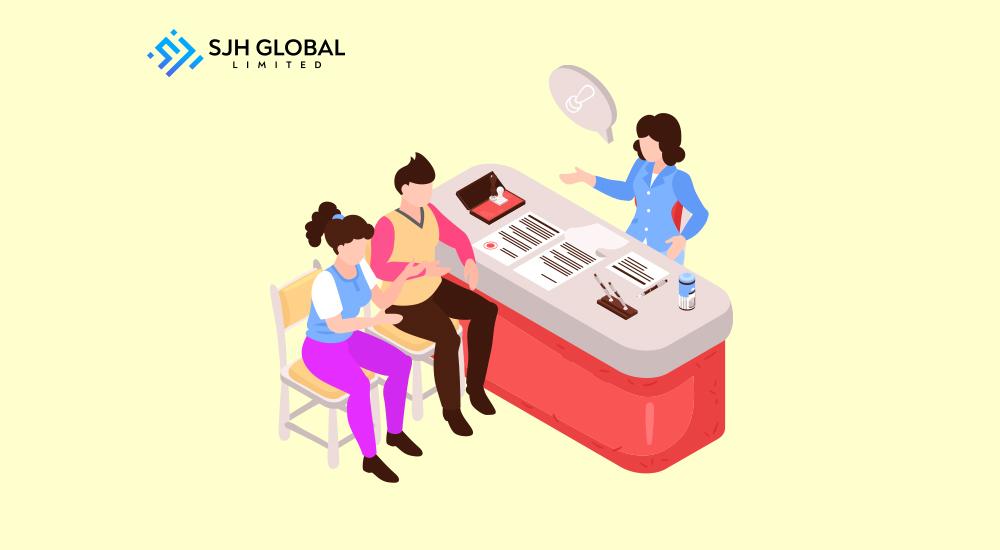 The best way to start a business is to conduct an effective market research and develop means to help your business strive. You also need to gather information about the jurisdiction you would be establishing your company in.
When starting a business in Hong Kong, you need to construct a business structure that will meet your company goals as well as the legal Hong Kong company registration requirements. Hong Kong company registration is carried out by applying to the Hong Kong Companies Registry.
There are many advantages of starting a company in Hong Kong. The jurisdiction has a favorable business conditions and low taxation charges.
This guide will put you through some basic information that you need to know to successfully complete your Hong Kong business registration. You will also learn about the clearly defined requirements to get your business registered.
Hong Kong Company Registration: Benefits of Company Registration in Hong Kong
As one of the most liberal jurisdictions in the world, Hong Kong permits simple, cheap and convenient company registration systems. When you register a business in Hong Kong, you can control the business from any part of the world.
Businesses enjoy a massive amount of core target audiences. As one of the gateways to mainland China, Hong Kong exposes its business to the Chinese states who have trade agreements with Hong Kong.
Hong Kong is an autonomous region of China with the freedom of running an independent administration with a favorable administration system. 
It is easy to hire and recruit both local and foreign staff due to the employee-friendly legislation in place. There is also an open-door policy to allow work visas for employees. When it comes to taxes, Hong Kong businesses are liable to one of the lowest taxation.
Requirements for Hong Kong Company Registration
The Hong Kong company registration or company incorporation is overseen by the Companies Ordinance of Hong Kong. This body requires some crucial structures to be put in place before requesting business registration.
Depending on the type of business that is to be registered, A private limited company in Hong Kong is required to have at least one and a maximum of fifty shareholders. The shareholders can be local individuals or foreigners, a natural person or corporate body.
Each Hong Kong Company intending to do incorporation in Hong Kong is required to have at least one director with no restriction on the maximum number of directors. At least one of the directors should be a natural person with no restriction on residency.
A company secretary is a major requirement for all Hong Kong company registration. A company secretary is required to keep the company in compliance with statutory and regulatory laws. The company secretary is charged with helping the company to maintain statutory records.
Your Hong Kong Company must be in compliance with the tax system of Hong Kong. Hong Kong implements a two-tiered taxation system with a tax rate of 8.5% for the first HK$2million revenue generated by the company and a 16.5% tax on revenues above HK$2million.
Hong Kong taxation is also territorial, which means only businesses carried out in Hong Kong are liable to taxation.
If you are incorporating a business in Hong Kong, you need to make sure your company account is well prepared and audited annually. You must also submit it to the Inland Revenue Department.
What Documents are Required for Hong Kong Company Registration?
To register a business in Hong Kong, you need to prepare a list of documents and submit them to the Registry. Some of these required documents include:
Articles of Association of your company: This contains the full specification of the company's operations and business procedures. They clearly state procedures for financial accounting and the appointment of directors.
The company registration form: This should contain the following: A unique company name, registered address, details of company shareholders, directors, and secretary.
Photocopy of Id cards of local shareholders and directors or Passport and proof of residents for shareholders and directors that are non-residents of Hong Kong
Liabilities of company directors
Share capital
The Best Method for Carrying Out Hong Kong Company Registration
The best way to carry out Hong Kong company registration is to outsource with a corporate agency. The list of documents and preparation is often overwhelming when registering a business in Hong Kong.
This is why it is advisable to register your company using an agency that is an expert in the field. Hong Kong legislation allows business to register their company through a corporate body. This is particularly helpful for those overseas.
How We Can Help With Hong Kong Company Registration
SJH Global is a professional corporate agency in Hong Kong. We are a firm with over 5 years of expertise as an intellectual property representative. We have assisted many clients with Hong Kong company registration as well as bank account opening in Hong Kong.
We're recognized for our high-quality, experienced personnel, tailored corporate solutions to meet your company's demands, and for managing and arranging all the complicated tax and establishment paperwork, work visas, and other paperwork.
We will help you prepare all documents and fill out all necessary forms for your business registration so you can focus on other tasks.
Business registration by us is carried out by professionals with vast experience in business incorporation, so you can rest assured that the procedure will be done with professionalism. Take a bold step by contacting us!
Hong Kong Company Registration - Frequently Asked Questions
All forms of trade commerce or any profession carried out for a profit must be registered, according to the Inland Revenue Department (IRD). Failure to register an active business is an offense.
You could face a fine of up to HKD 5,000 and/or up to a year in prison. A registered firm may be eligible for government incentives such as tax deductions. You're safe from shady characters and legal troubles.
In most cases, registering a business will take about five to seven working days. However, because of the logistics involved in signing and delivering paperwork, the procedure may take longer if you are located outside of Hong Kong.
Now, you can join our express service to incorporate a company within 1 day!
No, you don't have to be in Hong Kong physically to register your business if you are in another country. Simply work with our professional agency at SJH Global to register your business for you.
All you have to do now is mail the relevant paperwork to us and we will do the rest. When creating a bank account, however, you may be required to be physically present.