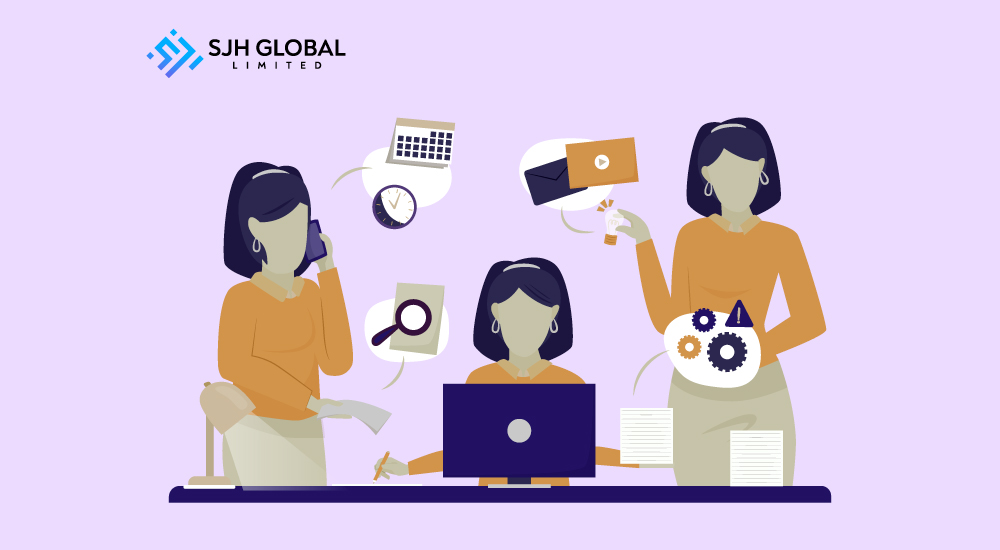 Starting a business in Hong Kong involves understanding the legal landscape. One crucial player in ensuring your company stays within the rules is the Hong Kong Company Secretary. 
In this guide, we'll break down the essentials of starting a business in Hong Kong, focusing on why having a Hong Kong Company Secretary is essential for thriving in Hong Kong's competitive business scene.
Overview of a Hong Kong Company Secretary
In Hong Kong, having a company secretary is a legal requirement for incorporated businesses. The role of a company secretary goes beyond mere formality; it is crucial to ensure that the business complies with all relevant laws outlined in the Companies Ordinance of Hong Kong.
The company secretary's primary responsibility is to ensure the business operates within the legal framework set by the Ordinance. It includes handling reporting requirements, facilitating communication with regulatory bodies, and ensuring compliance.
The company secretary is vital in steering the organization in the right direction, administering its affairs accurately, and upholding corporate governance principles.
Why is it necessary for Hong Kong businesses to have a company secretary?
Hong Kong companies must have a company secretary, per Section 474 of the Companies Ordinance. This is a crucial part of both the incorporation and deregistration processes. Without a company secretary, these processes can't be completed. 
This requirement also ensures businesses have a dedicated professional managing compliance and legal matters, promoting transparent and lawful operations in the Hong Kong business environment.
Advantages of Hiring a Hong Kong Company Secretary
Beyond legal requirements, a company secretary in Hong Kong offers two key advantages:
Effective Coordination with Government Officials
A company secretary in Hong Kong is a liaison between your firm, directors, shareholders, and various government bodies. This includes collaborating with authorities such as the Inland Revenue Department and  the Companies Registry.
Compliance with Legal Requirements
Fulfilling specific responsibilities is crucial for a successful business setup and operation in Hong Kong. Skilled company secretaries play a vital role in helping businesses understand and implement measures to comply with Hong Kong legislation. This ensures smooth operations within the legal framework, avoiding regulatory pitfalls.
What are the Hong Kong Company Secretary's Responsibilities?
The role of a Hong Kong company secretary encompasses diverse duties, from administrative to managerial responsibilities. Here are the key responsibilities that define the role of a corporate secretary:
Tax-Related Responsibilities
Ensuring timely and accurate fulfillment of the firm's tax responsibilities, including registering with the Hong Kong Inland Revenue Department (IRD), seeking clarification on tax-related issues, and filing tax returns promptly.
Maintaining Mandatory Records
Keeping necessary papers up-to-date and readily available for government scrutiny. This involves ensuring statutory papers are current, updating information as needed, and managing the production and distribution of financial statements and reports.
Organizing Corporate Meetings
Notification of Legislative Changes
Playing a crucial role in notifying relevant authorities of structural changes as businesses evolve. This includes additions or removals of shareholders or directors, changes in the company's name, adjustments to share capital or relocation of the registered address.
Additional Administrative Issues
Handling a range of administrative responsibilities, including liaising with shareholders, and governing bodies. Being knowledgeable about recent advances in corporate governance is necessary to provide the company's board of directors with the best advice possible. Making educated selections when forming a firm also benefits from study and understanding developing markets.
How We Can Help: Our Company Secretarial Service
In Hong Kong, the company secretary's role is indispensable for your company's efficient operation, primarily focused on ensuring complete compliance with all relevant rules and regulations. Emphasizing its critical nature, having a company secretary is a prerequisite for every Hong Kong business before its establishment.
At SJH Global, we understand the significance of a Hong Kong company secretary in navigating the complexities of business compliance. Our Company Secretarial Service is tailored to ensure seamless incorporation and sustained regulatory adherence for your business. With our expertise, we guide you through the intricacies of Hong Kong's corporate landscape, offering comprehensive support to meet legal requirements and foster growth. 
SJH Global is your reliable partner for a seamless and successful business setup in Hong Kong. Contact us today for a FREE consultation, and let us guide you towards a successful business setup in Hong Kong.
Hong Kong Company Secretary- FAQs