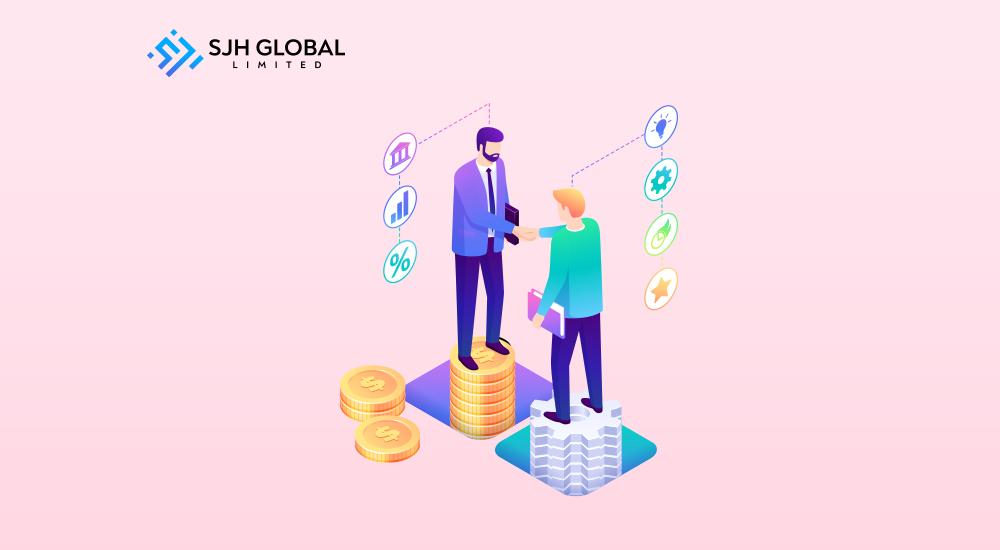 Suppose you want to incorporate a business in Hong Kong or perhaps already own a business, and you are looking to get government funding for your business. In that case, you're at the right place.
In this article, we will discuss Hong Kong government financing for businesses and how this is a great way to get your business off the ground. We'll walk you through all the formalities involved and how to choose the best Hong Kong government grant for your company.
Hong Kong Government Financing For Businesses: What Is It?
Hong Kong government financing for businesses are non-refundable payments or products available to legal business owners and startups.
Hong Kong is recognized as one of the best business center locations in southern China. It has a conducive political environment with top-notch infrastructure to support commerce.
To promote and encourage small and larger-scale businesses to conduct operations in Hong Kong, the government gives grants to business owners. These Hong Kong government financing for businesses grants are available to local business and owners and permanent residents.
Hong Kong Government Financing For Businesses: Support In Different Field And Industries
The Hong Kong government provides financial assistance through the Hong Kong government financing for businesses to individuals aiming for small and medium-scale enterprises to undertake business projects.
The government dedicates funds for SMEs to develop and upgrade their brand and projects and provides funding for individuals in the business of exports. These funds include: 
SME Export Marketing Fund – This fund is designed to help individual SMEs with financial assistance to expand their business. The business must be a locally registered business to be eligible.
SME Financing Guarantee Scheme – This is a scheme targeted at helping SMEs obtain loans from lenders such as banks to help meet their business needs.
2. Employment & Labor Development Support
This government support provides funding for different aspects of the labor force through the following Hong Kong government financing for businesses schemes: 
Research Talent Hub – This provides support to businesses that are hiring talent for IT projects. The funding is available to Hong Kong talents and permanent residents with at least a Bachelor's degree.
Re-industrialization and Technology Training Program – This is a funding program that helps employers train their employees in advanced technological settings. The employee must be a permanent resident of Hong Kong, and the business must be registered in Hong Kong
Support for company growth – These are funding programs that provide businesses with funding or support to grow in different aspects. Only resident local organizations are eligible for this funding.
Cyberport Incubation Programme – This provides business owners with startups of up to HK$5,000,000 in resources to boost company growth. Such assistance offered includes monetary support and office spaces.
These Hong Kong government financing for businesses schemes provides businesses and organizations participating in non-research projects that contribute to the upgrading and development of industries:
Hong Kong Science & Technology Parks Incubation Programmes – These are incubation programs designed for businesses that operate in either the field of web and mobile technology, biotechnology, or technology. The scheme includes consultancy services, subsidized office space, financial aid packages, and investment matching.
Branding, Upgrading, and Domestic Sales Fund – This is targeted at Hong Kong businesses and enterprises looking to develop and upgrade their brands, re-strategize their business, and increase sales. This funding provides up to 50% of the approved project, at a cap of HK$1M.
Social Innovation And Entrepreneurship Development Fund – The social innovation and entrepreneurship development fund was designed to provide resources to companies and address poverty exclusion.
4. Innovation & Technology Support
These Hong Kong government financing for businesses funding schemes are for companies that focus on carrying out projects, services, or delivering products which make people's life more convenient. Successful applicant receives up to 95% of their budget:
Innovation And Technology Support Programme (ITSP) – Supports applied research and development programs carried out by R&D Centers, universities, and other approved local public research institutes.
Re-Industrialization Funding Scheme (RFS) – This is a scheme that gives support to manufacturers and businesses who wants to set up a new smart production line in Hong Kong
Technology Voucher Programme – Provides funding for enterprises that uses technology to improve productivity.
5. Youth Development Support
The Youth Development Fund is a Hong Kong government financing for businesses scheme for youths looking to start their own business.
The fund provides subsidies, as well as entrepreneurial assistance and incubation services, to Hong Kong young people who want to start firms in Hong Kong and/or Mainland cities in the Greater Bay Area.
Smart Ways To Generate Funds For Your Hong Kong-Based Startup
To get your Hong Kong business funded from the available Hong Kong government financing for businesses schemes, you need to follow some processes. Here are a few tips on Hong Kong startup financing for new business owners:
Stay Prepared and have a detailed plan of what your business is all about. Find answers to the "why" and "what" you need money for
Consider less competitive markets too. this will adventurously increase your chance of getting funded
Be proactive and network with people to expose you to as many business start-ups and helps as possible.
Take the freedom to apply for more than one financial grant but keep it simple. Do not apply for too many grants at a time.
Stay committed to the fundraising programs. Some applications take time to approve, make sure you keep in touch.
Hong Kong Government Financing For Businesses: How To Choose The Best Grant
The best grant for your company offers you the maximum fundable support needed for your business. With many Hong Kong government financing for businesses grants to choose from, here are some tips on how to choose the best grant for your company:
Consider only funding or schemes that are in line with your business industry.
Pick a grant that will suitably fit your business needs.
Look into the specific benefits the grant offers. (e.g. some grant offers lease-free office space while others only give you monetary support)
Ensure you choose only grants with restrictions and conditions that you are aware of and can cope with.
How We Can Help Your Company Get Hong Kong Government Financing For Businesses
Government financing programs are valuable for businesses seeking funding to support their growth and expansion plans. At SJH Global, we are committed to helping your company navigate the process of securing Hong Kong government financing for businesses.
Our comprehensive company incorporation services extend beyond the initial setup of your business. We understand the Hong Kong government financing for businesses schemes available and can guide you through the application process easily.
SJH Global can assist you if you have any questions or need more information on how to maintain your business compliance. With a good concept and strategy, you can receive the necessary assistance that you require to carry out your business dreams in Hong Kong.
Contact us if you need help applying for any of the Hong Kong government financing for businesses schemes or if you have any other incorporation concerns.
Hong Kong Government Financing For Businesses - Frequently Asked Questions
While looking for business funding, it is essential to network with people. This would give you the exposure and opportunity to introduce your business plan and talent to more people.
One of the ways to increase business contacts is by attending networking events. Some of these business networking events are RISE, TiE, Startup Grind, and Jump Starter.
Financial worries do not generally pose a threat in a business startup if you know where to look. Here are a few fundraising resources available in Hong Kong for startups that you should know:
Government Support
The government of Hong Kong is committed to seeing the startup ecosystem grow.
There is startup funding for new business owners and individuals establishing a business in Hong Kong to encourage more people. The Hong Kong government has an array of resources to support startups.
Crowdfunding
This is another excellent way to raise money for startups. It is suitable for small and medium-sized businesses that require many investments. It presents you with a pool of sponsors willing to make donations or investments to raise capital for your business.
Some crowdfunding platform includes FringeBacker, SparkRaise, and NextChapter.
Startup Events
Some events are organized solely to cater to the fundraising needs of businesses. Some of the most popular Startup events running in Hong Kong that you can check out include: TiE Startup Grind, JumpStarter, and RISE.