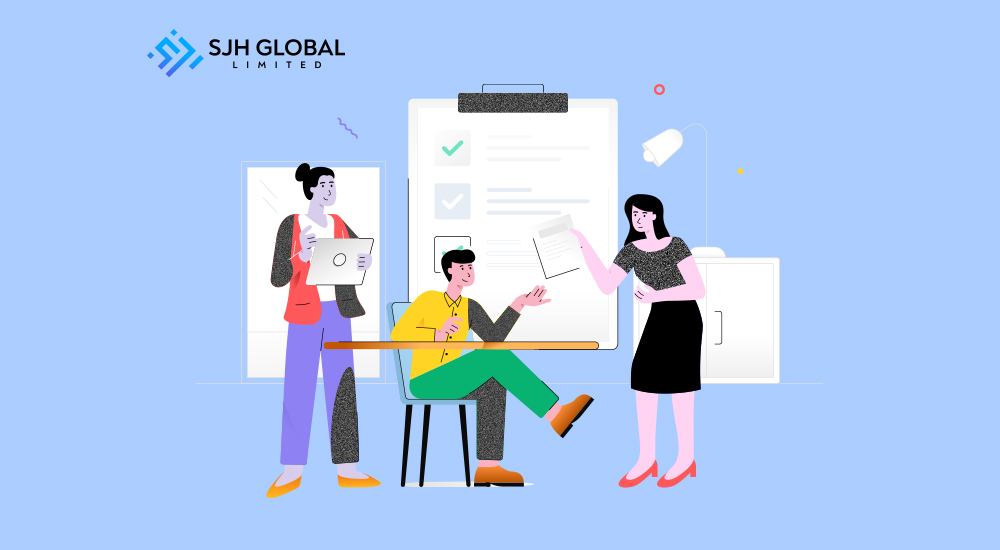 Boosting your SME business with Hong Kong government SME funding is essential for its growth and success. Fortunately, the Hong Kong government provides different funding programs designed to support businesses like yours. 
In this blog post, we will delve into the ways these funding schemes can help you expand your market, improve your technological capabilities, and invest in research and development. With the financial assistance provided by these programs, you can propel your business forward and achieve your growth objectives.
Factors to Consider for Hong Kong Government SME Funding Schemes
When applying for Hong Kong government SME funding, SMEs should consider key factors to enhance their chances of success. These factors align businesses' objectives with suitable funding schemes:
Nature and Industry Of Business
Different Hong Kong government SME funding targets specific industries or business activities. Research schemes that align with your industry, whether it's manufacturing, technology, retail, or others, to ensure relevance and maximize benefits.
Clearly define your business objectives before applying for Hong Kong government SME funding. Are you aiming to expand operations, enhance R&D capabilities, enter new markets, or invest in technology? Knowing your goals helps identify relevant funding schemes that provide the necessary support for achieving them.
Types of Hong Kong Government SME Funding Programs
The Hong Kong government provides diverse grants to support SME growth and development. These grants address various aspects of business expansion, innovation, and market development.
SME Financing Guarantee Scheme
This scheme assists non-listed enterprises and local SMEs in obtaining financing from approved lenders. Eligible enterprises can receive guaranteed coverage of 50% to 70% of approved credit facilities. This Hong Kong government SME funding targets registered Hong Kong enterprises, excluding listed companies, lending institutions, and affiliates.
SME Export Marketing Fund
This fund supports SMEs in expanding their markets beyond Hong Kong. It provides financial assistance for trade exhibitions, business missions, online platforms, and advertisements targeting international markets. SMEs can receive funding up to HKD 100,000 or 50% of approved expenditures. The cumulative limit per enterprise is HKD 1,000,000, with a maximum of 50% allocated for enhancing or setting up a website or mobile app targeting overseas markets.
Dedicated Fund on Branding, Upgrading, and Domestic Sales (BUD Fund) 
This fund offers funding support to non-listed Hong Kong companies, aiming to enhance competitiveness and facilitate business development in Mainland China and economies with Hong Kong's FTAs and/or IPPAs. It focuses on branding, operational improvements, and domestic sales promotion. Eligible recipients are non-listed Hong Kong enterprises with significant business operations in the city.
Research and Development Cash Rebate Scheme
This scheme encourages increased private sector R&D investment and partnerships with local public research institutions. It is aimed at locally incorporated companies or entities registered in Hong Kong that have ITF-funded R&D projects or those in collaboration with designated local research institutes. Eligible recipients receive cash rebates based on a percentage of qualifying R&D expenditures.
Enterprise Support Scheme (ESS)
This scheme helps locally incorporated and registered companies by providing support for in-house R&D work. Its goal is to enhance R&D capabilities and foster innovation within the private sector. Eligible companies can receive funding and support through the ESS to drive technological advancements in various industries.
Technology Voucher Programme (TVP)
The Technology Voucher Programme (TVP) supports non-listed local companies in enhancing productivity and upgrading business processes by adopting technological services and solutions. Eligible enterprises can receive funding to drive innovation within their operations.
Patent Application Grant (PAG)
This grant incentivizes inventors and local companies to protect their intellectual property by registering patents. Eligible recipients can receive financial assistance that covers a substantial portion of their patent application expenses.
Other Hong Kong Government SME Funding To Consider
Several grants are available to support the growth of different industries in Hong Kong. These Hong Kong government SME funding programs are specifically allocated to businesses that demonstrate potential for prosperity in high-potential industries. 
Technology Business Incubation Program
The Technology Business Incubation Program provides comprehensive support for technology start-ups. It includes financial aid, rent-free office or laboratory premises, and other forms of assistance to accelerate the development and success of technology start-ups.
Trade and Industrial Organisation Support Fund (TSF)
TSF offers assistance to non-profit organizations to boost their competitiveness, either across industries or within specific sectors.
Social Innovation & Entrepreneurship Development Fund (SIE Fund)
The SIE Fund aims to bring together various stakeholders to address poverty and social exclusion, thereby promoting social innovation. It supports research, capacity building, and the lifecycle of social ventures to nurture social entrepreneurship and drive social impact.
Innovation and Technology Fund (ITF)
The ITF, overseen by the Innovation and Technology Commission, strives to boost the value, productivity, and competitiveness of economic activities in Hong Kong. It provides funding support for research and development, technology adoption, talent nurturing, supporting startups, and fostering an innovation and technology culture. The ITF promotes technological advancements and fosters an innovation ecosystem in Hong Kong.
SJH Global is here to help you access Hong Kong government SME funding to drive your business's growth and success. Our experienced team understands the intricacies of these funding programs and can guide you through the application process. We will assist you in identifying the most suitable funding schemes that align with your business objectives. With expertise in budgeting, cash flow management, and financial planning, we will help you make the most of the funding you receive.
Trust SJH Global to navigate the complexities of Hong Kong government SME funding and empower your business to thrive. Contact us today for a FREE consultation to discuss how we can support your SME's growth through these funding opportunities.
Hong Kong Government SME funding - FAQs