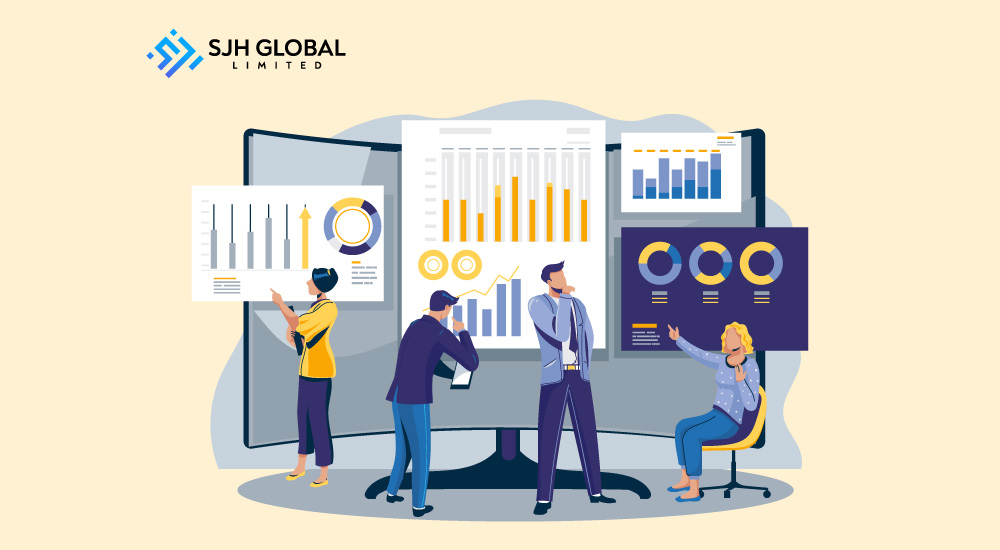 Hong Kong shines as a global trade hub due to its strategic location, ease of business, and free trade policy. In 2021, Malaysia exported goods worth $18.49B to Hong Kong. Essential imports to Hong Kong include integrated circuits, Semiconductor Devices, and Refined petroleum. Over 26 years, Malaysia's exports to Hong Kong surged by 6.17% annually, reaching $19.2B in 2021. Familiarizing yourself with customs duty rates is crucial for smooth cross-border shipping.
A thorough understanding of Hong Kong tariffs is required for successful importing into Hong Kong. Learn the unique Hong Kong customs tariffs and duty taxes applicable to your firm to ensure a smooth cross-border shipping experience.
Hong Kong's Dutiable Commodities
In exploring Hong Kong's trade landscape, we focused on ton four types of dutiable goods: liquors, tobacco (except smokeless tobacco and alternative smoking products), certain hydrocarbon oil, and methyl alcohol.
Hong Kong is a duty-free port, except for specific commodities. Excise duties are levied on goods like alcohol, tobacco, oil, and methyl alcohol, even if produced locally.
Alcoholic beverage regulations dictate that import duty is applicable when exporting spirits to Hong Kong. However, beer and wine are exempt from this duty. This exemption is attributed to Hong Kong's policy of not requiring labels on beverages with alcohol content surpassing 10%. Nonetheless, the alcohol strength must be indicated on the product. Spirits with over 30% alcohol content are the sole dutiable items subject to ad valorem duty (tariff rate based on liquor value percentage). The duty is relevant to the following types of liquor, with tariff rates indicated as a portion of the value:
100% duty – liquor with over 30% alcoholic strength by volume at 20℃;
0% tariff rate – liquor, excluding wine, with alcoholic strength not exceeding 30% by volume at 20℃;
0% tariff rate – wine.
Moreover, beverages with an alcohol content exceeding 30% are liable for a 100% excise duty, except when the product is for re-export and won't be consumed in Hong Kong. In such cases, no excise duty applies. Lastly, exclusive importers holding licenses can bring in alcoholic beverages (over 30% by volume). Remember, an import permit is mandatory for each shipment before arrival.
Hong Kong Non-Tariff Barriers
Regarding non-dutiable commodities, Hong Kong demonstrates a liberal stance, abstaining from measures that safeguard local industries. This approach upholds its stature as a global business and trade nucleus.
Nevertheless, the city enforces a comprehensive spectrum of non-tariff measures to ensure public health, safety, security, and environmental welfare. These measures predominantly manifest as license requisites granted by the License Branch of the Trade and Industry Department.
Typically, import license applications necessitate endorsement from other Hong Kong departments. The following items mandate import licenses:
Wine exports to Mainland
Mainland cereals and grain flour
Rough diamonds
Ozone-depleting substances
Textiles
Strategic commodities
Powdered formula
Rice
Hong Kong's Free Trade Agreements: Enabling Global Commerce
Hong Kong remains dedicated to extending its FTA network, seeking improved terms for its goods and services' entry into the Mainland and global markets. Presently, Hong Kong has inked eight FTAs:
Mainland China (June 2003)
New Zealand (March 2010)
European Free Trade Association (EFTA) Member States (June 2011)
Chile (September 2012)
Macao (October 2017)
Association of Southeast Asian Nations (ASEAN) (November 2017)
Georgia (June 2018)
Australia (March 2019)
Furthermore, FTA negotiations with the Maldives have recently concluded.
Mainland-Hong Kong CEPA: Strengthening Economic Bonds
The Mainland and Hong Kong Closer Economic Partnership Arrangement (CEPA) stands as the inaugural free trade pact between China's Mainland and Hong Kong, with its core provisions inked on June 29, 2003.
CEPA presents expansive avenues for Hong Kong's goods and services, intensifying the already robust economic cohesion. Adopting a gradual building block strategy, the accord continually introduces mutual liberalization measures, meticulously outlined in the CEPA Legal Text.
Undeniably a win-win accord, CEPA catalyzes fresh prospects for Mainland-Hong Kong and foreign investors. Hong Kong enterprises seize a Mainland gateway, while Mainland firms use Hong Kong's global outreach. Foreign investors can also harness CEPA incentives and engage in the vast Mainland market.
Unlocking Benefits: Transhipment Cargo Exemption Scheme (TGES)
The Transhipment Cargo Exemption Scheme (TGES) grants registered airlines, shipping companies, and freight forwarders exemptions from import and export licensing requirements for transshipment cargo. This encompasses goods moving from a foreign location outside Hong Kong to another unfamiliar place.
Transshipment cargo involves items either remaining within the same mode of transport or being transferred between different methods before export. Notably, the TGES extends specific exemptions to products like pharmaceuticals, rice, frozen or chilled meat, Chinese herbal medicines, powdered formula, and rough diamonds. Exceptions apply if trade sanctions are in effect for the involved countries. The Kimberley Process Certification Scheme's criteria for rough diamonds are pivotal for the exemption's applicability.
Streamlining Import/Export Processes: Hong Kong Tariffs
To initiate import or export service applications, individuals can choose between in-person filing, mailing physical forms, or adopting the increasingly favored electronic submission, particularly given the pandemic's impact.
It's crucial to note that submission options vary based on categorized services outlined by the Trade and Industry Department.
How We Can Help: Our Trading Service
SJH Global Limited is dedicated to simplifying the complexities of Hong Kong tariffs. Beyond our trusted professional services—from accounting to company establishment and secretarial duties—we have ventured into trade agency services, introducing our unique brand, Wubi Trading. Led by our accomplished trade agency team, we provide an unparalleled, all-inclusive solution tailored to diverse customer requirements. Our services encompass the following:
Crafting Opening Letter of Credit ("LC") and managing LC Negotiation/Collection Documents.
Facilitating L/C transfers and handling Amend transfer applications.
Preparing certificates related to L/Cs.
Generating bank letters to support seamless transactions.
We also specialize in
import and export shipment services
, offering strategic management of Sea/Air shipments, meticulous preparation of Export/Import Declarations, efficient local-to-local delivery management, and flexible, temporary storage solutions. Furthermore, our adept team simplifies the complexities of licensing applications across various business domains, saving valuable time and resources for our esteemed clients. At SJH Global, our unwavering commitment ensures comprehensive, professional, and seamless support for your diverse trading needs.