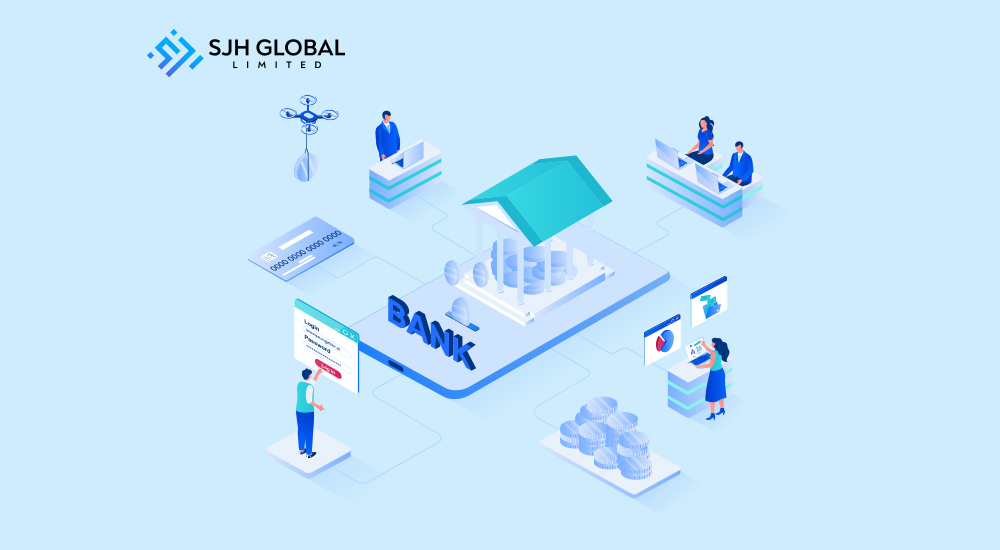 No doubt, starting a business is relatively straightforward. But there's plenty to do after your company is finally incorporated. Having your company secretary register for a bank account is a crucial step to business growth.
Holding all the physical cash is impossible as you earn money from client transactions. Physical cash can be destroyed easily and will leave you open to attacks. But business bank accounts will simplify your transactions and have a near-limitless capacity for storage.
The only problem is learning how to open a company bank account in Hong Kong. Registering for a company bank account is straightforward. This jurisdiction offers you multiple banking options with special benefits.
Business owners must follow the right process to create fully functional bank accounts. But only a few are familiar with how to go about it. This piece will provide a detailed breakdown of how to open a company bank account in Hong Kong.
Why Do You Need a Hong Kong Company Bank Account?
Before getting into the process of how to open a company bank account in Hong Kong, let's start with the importance of a Hong Kong company account. Creating an account with a financial institution is not a trivial decision. Every business owner has a different inclination for doing it.
So, why do business owners need to learn how to open a company bank account in Hong Kong?
Legal Relevance
Whether you'll register for a bank account depends on your business's nature. Sole business owners may choose to use their accounts for their firms. But businesses identified as separate legal entities from the owner require business accounts.
If your organization is incorporated as a limited liability partnership, limited liability company, or corporation, you'd need to register for a business bank account.
Your registration is only possible with Business Registration Number. However, you may need other documents, such as a business license or trade paperwork, to complete the registration.
Professional Mode of Operations
A corporate bank account will make your business appear more professional. The biggest businesses are expected to have corporate bank accounts. With a business bank account, your business will be more than a hobby.
Organizations without corporate bank accounts may be flagged as scams or shady organizations. A business account will add your name to credit cards, cheques, and other payment methods. Your customers will trust you easily.
Supports Credit Card Payments
Many business owners go through the pain and hassle of creating a corporate bank account to accept credit card payments. A private bank account cannot receive credit card payments. It'll need to be bridged to a popular payment service provider.
However, business accounts can process these payments seamlessly. This type of account may cause more fees for the owner. But this trade-off is worth it.
Tax Preparation is Simpler
The Hong Kong government requires that all businesses pay their tax annually. But this process can be tasking when catering to other business operations. Creating a corporate bank account simplifies your tax payment process.
Your bank account will give you clear income and expense details. As a result, you'll have all the information you need in one place.
A corporate bank account will also help you during a tax audit. Your business transactions will be separated from personal dealings. There'll be less scrutiny of your personal affairs.
Liability Protection
Business owners are expected to separate their business activities from their personal life. A great way to do that is through learning how to open a company bank account in Hong Kong and setting up a bank account for your business.
Your corporate account is what you'll use to transact with your customers. If your business account gets hacked or you're sued, your personal funds will be separate from business revenue.
How to Open a Company Bank Account in Hong Kong: 12 Factors for Choosing a Bank
Another important thing to consider before learning how to open a company bank account in Hong Kong is which bank you want to open your account with. Hong Kong is a fertile ground for several businesses and organizations.
And that's why you'll find different financial institutions in the jurisdiction. However, you must be careful when choosing a bank to host your corporate account.
There are several factors to consider before choosing a financial institution for a company bank account. They include:



Available long-term support services, such as debt or equity financing.

Presence of internet banking services.

The bank's reputation.

The nature of your business organization.

The jurisdiction you sell your products or services.

What currencies you trade in.

The monthly and annual revenue of your business.

The age and stage of growth of your business.

The number of employees in the business.

The bank's minimum deposit requirements.

Any monthly fees charged by the financial institution.

The bank's services and facilities.
The procedure for how to open a company bank account in Hong Kong is quite simple. You only need to provide the essential documents the financial institution requires. Many Hong Kong banks are skeptical about creating accounts for foreign companies.
These banks may require several documents but still refuse your application. Before now, the process of how to open a company bank account in Hong Kong was simple for foreign firms.
But the process has been marred by several conflicts between government authorities and foreign companies. Hong Kong has introduced several strict regulations to discourage money laundering and terrorist financing.
Hong Kong's new financial laws may prolong how long it takes to apply for a bank account. Every well-meaning financial institution will take their time to run a background check on you and your business.
They'll determine if your business will be involved in any high-risk transactions that may land them in trouble. If your application is rejected, these are the reasons that may have caused it:
The business's products or services are high-risk (e.g. commodities, payment remittances, gambling, etc.).

The shareholder, director(s), clients, beneficial owners and suppliers are citizens from high-risk jurisdictions.

The business has a multi-layered structure without any justifiable reasons.

Shareholders and directors have failed to keep record of running the business. You should be able to present documentation about how long you've been in that line of business.

The directors, beneficial owners or shareholders failed the bank's background check. This means that one or more of these individuals has political exposure or has committed a crime.

The income source of shareholders and owners is questionable.

The business plan is devoid of any Hong Kong element. You must at least be prepared to buy from Hong Kong suppliers, sell to residents, or hire staff from the region.
How to Open a Company Bank Account in Hong Kong: What are the Required Documents?
If you wish to learn how to open a company bank account in Hong Kong, you'd need a long list of documents. The requirements may vary slightly from one institution to another. But these are the likely documents to present:
An excerpt showing the board resolution to create a business bank account.

Original copies of the firm's Business Registration Certificate (obtained from the Inland Revenue Department), Certificate of Incorporation (obtained from the Companies Registry).

A director declaration containing personal information about the director(s) and key shareholders.

Proof of identity for whoever is creating the bank account. This may include: a copy of the Hong Kong ID Card or passport, residential proof (such as utility bills, driver's license, or bank statements), the former name of the director(s), beneficial owners, key shareholders, and any authorized signatories of the business.

The specimen signatures of authorized signatories.

Proof of the business you wish to register. This may include audited financial statements and business plans, sales and purchase contracts, and a bank reference letter.

If you have corporate shareholders, you'll need: a certified copy of your firm's share capital indicating the percentage of shares owned by each person and information about the beneficial owners of the business.

Details about the ultimate beneficial owners of nominee shareholders in the firm.

If your business has ultimate beneficiaries who are trusts, you'll need a certified copy of the trust deed or declaration of trust with full details about trustees, beneficiaries, and settlers. 
How to Open a Company Bank Account in Hong Kong in 6 Steps
We've discussed several essential details about registering in Hong Kong's banking system. Now, let's show you how to open a company bank account in Hong Kong. As stated earlier, the process is straightforward. It includes the following steps:
The first thing to do is make an initial appointment to start the application

The bank will interview you to understand the nature of your business and ensure you're a real company with a reasonable business model

A preliminary review will follow this initial appointment

If you pass the preliminary review, you can fill out an application form, sign relevant documents, and make an initial deposit.
Note: The minimum initial deposit will depend on the bank you're dealing with and may vary over time. The signatories to the account will also depend on the bank's policy. While some banks will approve the use of certified copies of shareholders' ID cards, others will request the presence of the director, beneficial holder, nominee, or shareholder.
The bank manager will initiate a department review. This will be the final review of the details you've submitted.

After the department review is approved, your corporate bank account will be opened. The financial institution will send a notification after this is completed.  
How to Open a Company Bank Account in Hong Kong: What are the Bank Fees involved?
Now that you've learned how to open a company bank account in Hong Kong, the next thing to do is identify any fees you'll be liable for. Most banks will charge application and appointment fees for account registration.
You'll also need to pay between HKD800 – HKD1,200 to process your application. This amount is non-refundable in the event of a failed application. Business owners will pay for transactions with other banks (local and foreign).
This includes fees for withdrawing from the ATMs of other banks.
The bank will deduct monthly fees if your account balance exceeds the minimum threshold. Typically, the cost and nature of your fees will depend on the bank you choose to deal with. Ensure you compare the bank's exchange rate to the real mid-market rate.
Banks with a lower exchange rate than the mid-market rate will charge higher fees.
How We can Help - Our Company Secretary Services
Now that you know how to open a company bank account in Hong Kong, are you ready to handle it on your own?
If the prospect of taking on the responsibility of the process of how to open a company bank account in Hong Kong is too daunting, you can also outsource this to company secretarial service providers like SJH Global.
The company secretary is crucial to the smooth running of any firm. They act as a crucial link between the board and shareholders. They also advise director(s) on administrative scenarios. Furthermore, the secretary ensures that the firm stays legally compliant.
Their job is to study the Companies Ordinance and guide the firm on legislation and corporate procedures.
What's more? A company secretary must have legal knowledge, suit all professional requirements, and stay organized and reliable. It can be difficult to get a reliable company secretary in Hong Kong.
That's why SJH Global has put together an effective service to aid Hong Kong companies.
Hiring SJH Global as your company secretary is a cost-effective decision. And we have the capacity to deliver better than your in-house secretary. Our experts are familiar with compliance regulations in Hong Kong, including how to open a company bank account in Hong Kong.
As a result, we can help you handle various activities, ranging from applying for business registration to updating business records and filing annual returns. Aside from company secretarial services, we can also help with other reliable services, including accounting and taxation.
How to Open a Company Bank Account in Hong Kong – Frequently Asked Questions
The duration of the process of how to open a company bank account in Hong Kong depends on the financial institution you're dealing with. The process typically takes 2-3 weeks but may require all major stakeholders to present for the account opening.
Hitches and bottlenecks in the process may prolong the time it takes to open a business account.
The requirements to create a business account in Hong Kong vary from one bank to another. If you've identified an institution you wish to bank with, speaking to them directly about their account opening requirements makes sense.
Certain banks have the capacity to transact in other currencies besides HKD. However, you'll need to identify which institutions fall into this category when choosing a bank before learning how to open a company bank account in Hong Kong.