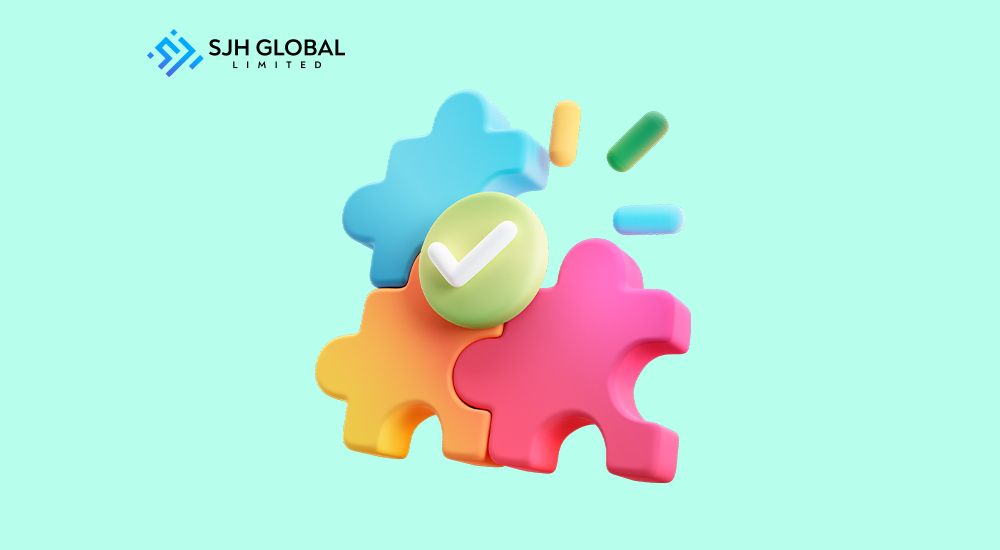 When running a business in Hong Kong, you'll most likely be swarmed with various accounting matters, such as the record keeping rules Hong Kong adheres to, and it can be quite difficult to keep track of everything. For instance, every business needs to have an effective means of recording transactions without affecting other daily activities.
Without proper record keeping, it will be impossible to tell how well or badly a business is doing. Also, you risk falling on the wrong side of the law when your business documentation is unsatisfactory.
If you're new to the business world, you'll need to learn how to handle your business records. That's why we're here to help. This piece will focus on record keeping rules Hong Kong. 
Record Keeping Rules Hong Kong: What is Record Keeping?
Before we get on with record-keeping rules in Hong Kong, let's look at the meaning of this practice. Record-keeping is a practice that refers to the early stages of accounting where business transactions are recorded in their raw form. The system of record-keeping adopted by organizations varies to a large extent. 
Small and large businesses in Hong Kong are expected to keep records of all their business transactions. As mentioned earlier, businesses are expected to keep detailed records to make it easier to determine their taxable profits and financial position. Depending on the inception date of the business, you're expected to keep at least seven years of records. Failure to maintain proper record keeping in Hong Kong is an offense. Businesses should keep accurate and adequate records to avoid falling on the wrong side of the law. 
Record Keeping Rules Hong Kong: Why Should I Maintain Good Business Records?
So, why should businesses prioritize record-keeping? Take a look at the following:
It maximizes your control over the business.
It will help you better plan your business decisions and maximize your financial resources.
It will give your business a professional image that will make it easier to interact with investors and banks.
It will reduce the audit and compliance costs that the business will incur. 
It allows businesses easily file tax returns.
It will make detecting any theft of financial resources or fraudulent activities easier.
When you maintain proper records for your Hong Kong business, it'll be easier to verify your entire accounting system from start to finish. Keeping records will save you plenty of time whenever you want to refer to any transaction. 
Whether you're just starting a new business or have been in operation for some time, you can improve the efficiency of your record-keeping by doing the following:
Constantly upgrading how transactions are recorded. A good way to improve your record keeping is by switching from a manual to an automated system. 
Avoid delaying record keeping till the last minute.
Ensure bookkeeping is a regular part of your daily routine.
Ensure all your records are up-to-date.
Ensure your records are kept in an orderly manner. It's a good idea to settle on a particular system that will be used in recording information.
Record Keeping Rules Hong Kong: Required Records To Keep For Hong Kong Businesses
According to the Inland Revenue Ordinance, every company in Hong Kong is expected to keep the following records:
Receipts
Bank statements
Vouchers
Invoices
Accounting books indicating income and expenditure
Accounting books recording receipts and payments
Records of any assets and liabilities that are owned and owed by the company 
Records of any services that the company provides
Records of all entries of daily sums of money that's earned and spent by the business
Records relating to sales and purchases, including full details about items involved. 
Records of trading stock for the entire accounting period
Record Keeping Rules Hong Kong: What Are The Methods Of Keeping Business Records?
Section 51C of the Inland Revenue Ordinance requires that every company in Hong Kong must keep sufficient and accurate records. These records may either be written in Chinese or English. The records should contain information about the company's income and expenditure. Also, the company's records must be detailed and accurate to ensure that its profits can be correctly assessed. 
Any company that fails to comply with the ordinance's regulations will be subject to a fine – of up to HKD100,000. The Revenue Ordinance allows businesses to maintain records using paper-based method and automated method. 
Certain business owners have opted to stick with the old way of doing things. As a result, you'll find them sticking to old accounting trends, such as using paper to record business transactions. There are no special benefits of keeping your records on paper. They can easily be damaged, lost, or stolen. However, they are not susceptible to hacks. 
The automated method of record-keeping is a method that's perfect for companies with a large number of documents. To do this, you'll need to scan the documents and store them in DVD-Roms and CD-Roms.  This is an incredible alternative to storing documents in their written form. Hong Kong businesses are allowed to store scanned invoices and receipts using this method.
Record Keeping Rules Hong Kong: How Long Should Business Records Be Kept For?
Small, medium, and large businesses must maintain their financial records for at least seven years. The Inland Revenue Ordinances stipulated this regulation. Failure to adhere to these regulations will lead to a fine of HKD100,000. 
Maintaining accounting records while monitoring other business activities can be plenty of work. The Inland Revenue Department requires that businesses should submit audited financial statements and adhere to the record keeping rules Hong Kong. Many businesses struggle with the demands of maintaining this level of bookkeeping. That's where we come in. 
SJH Global is a consultancy firm with a professional accounting team. Our team will be responsible for helping your business prepare accurate financial statements. We regularly fill out all necessary documents to ensure your books are up-to-date. With us, you'll not need to worry about your accounting needs.
Record Keeping Rules Hong Kong - Frequently Asked Questions
According to the record keeping rules Hong Kong, businesses must keep financial records such as vouchers, invoices, books stating income and expenditure, sales and purchases, receipts, etc.
According to the record keeping rules Hong Kong, you can keep your transaction documents using paper or automated methods.