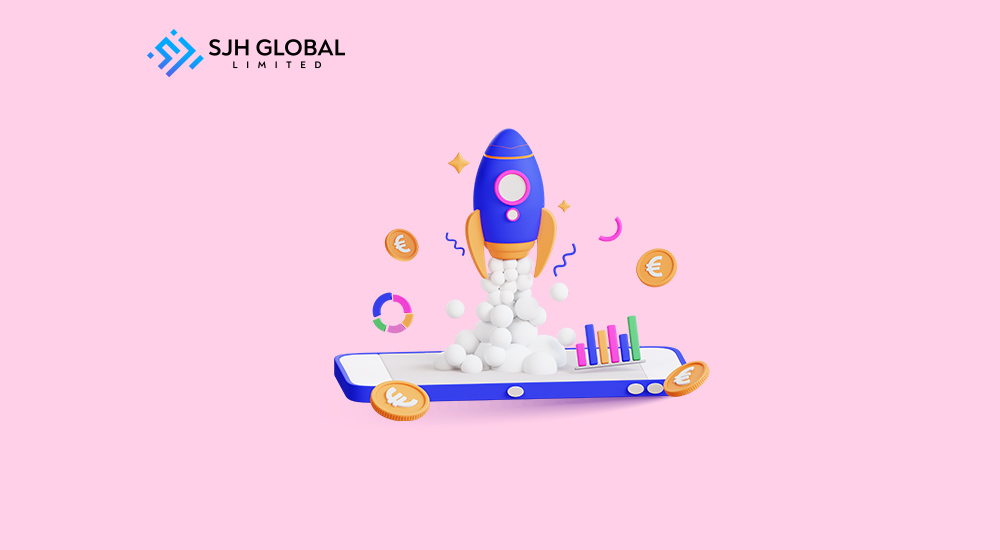 According to GoodFirms, SJH Global is the one-stop solution for companies who need outsourced accounting services in Hong Kong.
When starting a new business, company formation, accounting & taxation, providing a registered office address, and complying with all legal formalities can become challenging.
Professional business services can help you overcome these challenges and make your business setup process more efficient and seamless.
SJH Global Limited offers one-stop business solutions for every size of business in Hong Kong and across China. The company provides top-notch accounting services at affordable prices, including bookkeeping, basic accounting, audit, and Tax accounting.
SJH Global offers outstanding and hassle-free experiences to its clients. The team ensures that legal compliance is maintained properly to operate, maintain, and expand businesses according to state laws and regulations.
Besides, the company also offers secretarial services, trade, and company formation services.

As per GoodFirm's Research Methodology, SJH GLOBAL's professional and wide range of accounting services has helped them achieve a prominent position in the GoodFirms' list of the top accounting firms in Hong Kong. Recently, SJH Global expanded its business network in Singapore, Taiwan, Vietnam, Malaysia, and Korea. Thus, SJH Global is appreciated worldwide for its unmatched professionalism and cost-effective price range.
Efficiency Is The Key To Success
Efficiency is a necessity for any business. Lack of efficiency results in poor money management, losing valuable time, and, most importantly, high risks of losing your reputation in the market and your competitive ability.
Improving efficiency takes time, but it's worth working on your business workflow, using cutting-edge technologies, reliable account management, and effective communications to help enhance efficiency.
SJH Global's team believes that efficiency is key to success for any business; that's why they focus more on handling all the necessary and time-consuming administrative tasks to provide excellent customer service and business solutions.
Moreover, they offer its clients an expert team of accountants for taxation purposes. The team's ultimate focus is to provide an exceptional experience to its clients by helping develop their businesses with improved efficiency.
SJH Global: "We do business diligently and carefully with calculated risks, which sets us apart from our competitors."
Affordable But Not "Cheap"
Regarding price, SJH GLOBAL's accounting services rates are reasonable, but they do not compromise the quality of the service at any cost. Let's explore the standard pricing model SJH Global follows:
Fee Schedule
Annual no. of transactions
Annual fee

(HK$)

Quarterly fee

(HK$)

Monthly fee

(HK$)

0 – 59

2,300

800

300

60 – 119

3,200

1,000

350

120 – 239

4,600

1,350

480

240 – 359

5,900

1,700

600

360 or above

By negotiation
(Source: SJH Global's Accounting & Taxation services)
Why did GoodFirms reviewers consider SJH GLOBAL the perfect choice for its accounting services in Hong Kong?
SJH Global's mission is to provide the ultimate experience to business entities in Hong Kong through its affordable and professional accounting services:
Preparation of financial statements, balance sheets, and income statements
Preparation of the ledger, cash, bank book, accounts receivable sub-ledger and accounts payable sub-ledger
Sorting and filing accounting supporting documents
Functioning as a tax representative
Complete submission of Profits Tax Return
The company offers premium accounting services at affordable rates. They act as a strait between clients and government bodies, and each word or action passes through professionally filtered to deliver effective communication.
Hence, SJH Global earned a reputation as the best-in-class accounting services provider at GoodFirms.
Finally, SJH GLOBAL meets all the requirements demanded by business organizations in Hong Kong. Accounting consists of many aspects for business owners who must enhance their business efficiency and save time by hiring professional accounting services consulting companies. SJH Global's team is determined to deliver an exceptional experience and higher satisfaction to its clients.
GoodFirms is a B2B research, review, and listing platform helping businesses accelerate their digital journey and maximize modern technology's value. The company connects service providers with service seekers through a comprehensive and thoroughly researched fact-based list of the best services and solutions. Recognized as the most reliable source for the B2B market, GoodFirms has world-class experience with partners across the globe.