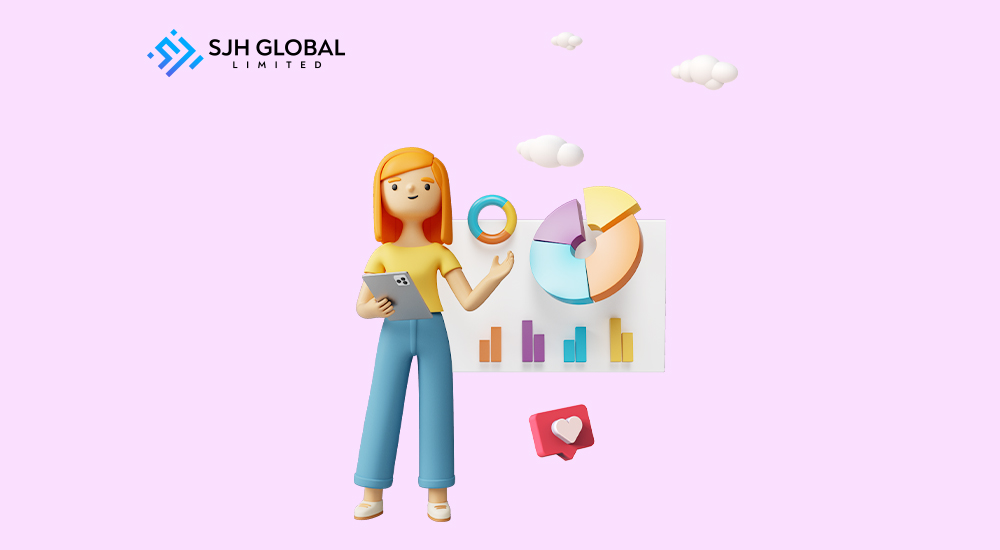 Private Limited Companies are one of the most popular types of organizations that you'll find in Hong Kong. Since the introduction of the new Companies Ordinance, these organizations have enjoyed more flexibility in terms of ownership management and corporate governance.
To register this type of company, you'll need a valid company name, board of directors and most importantly registered capital.
But what exactly is this registered capital and how does it affect companies in Hong Kong? This piece will reveal essential details about registered capital Hong Kong. 
Registered Capital Hong Kong: What is The Registered Capital Structure In Hong Kong?
In simple terms, registered capital Hong Kong is the total amount of shares that a company is authorized to sell to its shareholders. The registered capital for an organization is usually specified in constitutional documents, such as the Articles of Association. 
The purpose of a registered capital Hong Kong is to prevent directors from selling more shares which may have an effect on ownership governance, or the profit distribution balance.
However, shareholders may decide to alter the registered share capital to suit present-day economic trends. Depending on the organization's structure, it's possible for a portion of the registered capital Hong Kong to remain unissued.
This portion of the share capital is referred to as the unissued share capital. However, the Hong Kong Companies Ordinance states that all companies are only expected to operate with an issued share capital.
Registered Capital Hong Kong: How Much Registered Capital Does Your Company Need?
Every private limited company has a total share capital which is the total amount of capital contributed by shareholders in exchange for ownership shares in the organization. Often, the share capital will be a combination of issued and issued share capital.
This share capital will serve as the source of financing for daily operations. According to Hong Kong Company law, there's no minimum requirement on the minimum amount of share capital that is allowed.
Companies can be formed with as little as one share and one shareholder. Also, the Companies Ordinance places no restrictions on currency in which your share capital can be. All companies are free to use any major currency. 
Registered Capital Hong Kong: When Is Registered Capital Paid?
The company's Article of Association will specify exactly when the registered capital Hong Kong is supposed to be paid. Depending on the regulations on the Article of Association, shareholders may be required to pay up the registered under any of the following conditions: 
As soon as the company is incorporated
During the transfer of shares after the company has been incorporated
At a specified or unspecified future date
After a call on shares
When the company is about to get wound up and some of the issued capital is unpaid
Registered Capital Hong Kong: What's The Importance Of A Company's Share Structure?
The first thing to note is that a company's share structure will determine how valuable it will become. A sound share structure will boost the value of the company, while a poor share structure will have a negative impact on its value.
A good company capital structure will increase the market value of your shares and securities. It will also ensure that all your funds are available to you anytime it's needed. The nature of the company's share structure will also help you avoid over-capitalization and under-capitalization.
Furthermore, the share structure of a company will determine the amount of money that is paid to shareholders as returns on investment. A good company share structure will increase the profit of the company and offer higher returns to shareholders.
This type of company capital structure will increase dividend per share. If the rate of the profit on capital invested is more than the interest paid to shareholders, it means the company is currently trading on equity. 
Finally, the share capital structure of a company will also affect its solvency and minimization of cost of capital. A good company share structure will help shareholders generate more wealth by reducing the overall cost of capital.
In the same vein, a sound company capital structure will prevent solvency because the company will not get involved in too much raising of debt capital when profits are reduced. 
Without any doubt, the share structure of a company is essential. But it can be challenging to develop a sound company share structure. Lots of planning goes into the process along with the struggle for regulatory compliance.
If you're unsure about developing your share structure, why don't you contact a professional to help you out. SJH Global is an experienced business consultancy company that can help you develop and incorporate a sound share structure into your article of association.
Also, we have valuable years of experience from servicing top service providers in Hong Kong. Therefore, we have what it takes to offer you satisfactory results. 
Registered Capital Hong Kong: What Are Shareholders' Rights And Obligations?
The following shareholder rights will be incorporated into the company's article of association:
Shareholders are entitled to be paid dividends when the company gains profits
If the company should wind up, they are entitled to any surplus assets after all debts have been paid
In a scenario where the company has different classes of shares, certain shares may have exclusive access to voting rights. If there are no classes of shares, each of them carries one vote at general meetings
The following are the obligations of shareholders:
Investment and capital injection. By purchasing a company's shares, they provide the company with operating capital. All purchased shares must be paid for. 
Personal liability. Shareholders will not be responsible for company debts. They are only liable up to the amount unpaid on the shares held.
Registered Capital Hong Kong - Frequently Asked Questions
Companies may decide to adopt an English, Chinese or combination of English and Chinese name. However, names combining English letters and Chinese characters are not allowed.
If the name is English it must end with "Limited", and if it's Chinese it must end with the translated equivalent of "Limited". 
The different type of private businesses in Hong Kong includes private limited company, sole proprietorship, branch office, representative office, subsidiary company, and partnership.
There's no minimum requirement on registered capital Hong Kong companies. This means companies can be formed with as little one share.