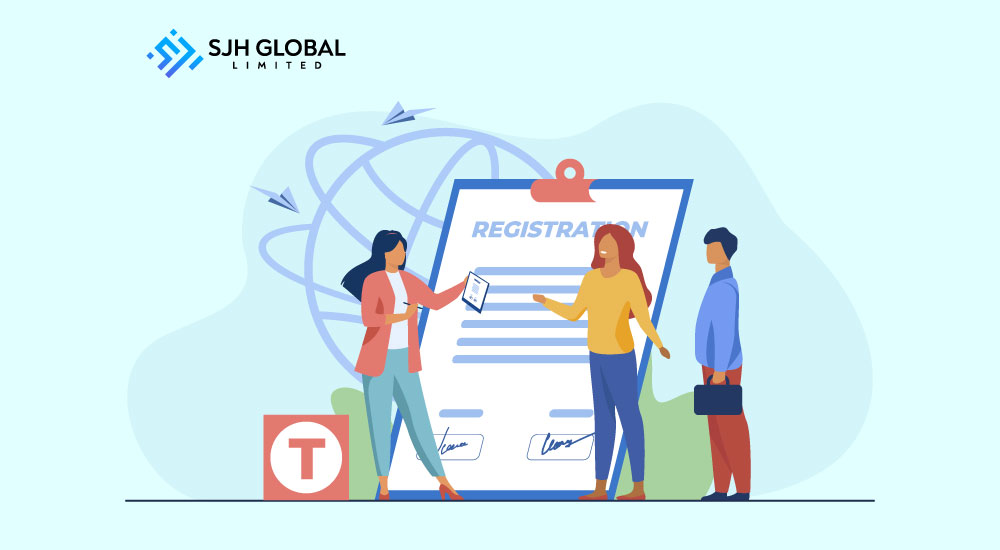 Trademark registration in Hong Kong requires a well-defined course of action. Use the information in this article as a map to help you find your way through this complex procedure. Learn all you need to know about trademark legal action, from the requirements to the trademark registration process.  
Exploring the Elements of Trademarks
A trademark encompasses signs, letters, words, phrases, designs, indications, characters, numerals, smells, colors, sounds, or their combinations, and holds significant value as a business asset. It serves to identify your company's goods and services and distinguish your offerings from those of competitors. 
In most cases, trademarks are visible on products, packaging, vouchers, labels, and even company buildings. 
For trademark registration in Hong Kong, the typical cost is HK$2,000, with an additional HK$1,000 for each extra class of goods or services. 
 Under the Hong Kong Trade Marks Ordinance Cap. 559 (section 49), a registered trademark in Hong Kong remains valid for 10 years. 
 It's important to note that maintaining your trademark involves a renewal fee every 10 years. The effective period of your registered trademark starts from the original application filing date. 
Decoding Trademarks: A Closer Look at Registered vs. Unregistered
Critical differences between registered and unregistered trademarks are described below: 
A trademark is a sign, term, logo, or mark used to identify the origin of goods or services and is protected by law. In contrast, a trademark that has not been registered is used without proper permission.

 

The use of the ® symbol has become a popular practice to signify the registration status of a trademark, while the ™ symbol is often associated with unregistered trademarks. It's crucial to note that employing the ® symbol for an unregistered trademark constitutes a criminal offense. This underscores the importance of adhering to proper trademark representation to ensure legal compliance and protection.

 

A registered trademark has presumptive validity in legal processes, while an unregistered trademark must be validated in order to establish its worth and reputation.

 

The party challenging the validity of a registered trademark bears the burden of proof, while the owner of an unregistered trademark bears the burden of proof.

 

If your trademark is not registered, you only have protection in the areas where your reputation precedes you.

 
Trademark Selection Standards: Criteria for an Ideal Trademark
When considering a suitable trademark, specific criteria are particularly pertinent for businesses operating in Hong Kong to ensure a favorable reception. Firstly, it's vital to discern that a trademark holds distinct attributes separate from a business name.  
A chosen trademark should avoid being overly identical or similar to existing registered trademarks, business names, company names, or domain names to avoid confusion and potential legal conflicts. This precautionary measure serves to maintain individual brand identity and uphold fair competition. 
Furthermore, the selection process must consider certain factors that could impact the registration success. For instance, trademarks bearing a person's family name, common descriptive terms for products and services, or incorporating generic terms lacking distinctive character are more likely to face rejection during registration.  
By adhering to these criteria, businesses can develop trademarks that resonate uniquely with their brand and align with the legal requisites of trademark registration in Hong Kong. 
5 Benefits of Registering a Trademark
Explore the key advantages of trademark registration in Hong Kong is safeguarding brand identity and gaining a competitive edge in the market: 
Exclusive Rights Assurance: Upon successful trademark registration in Hong Kong, you'll obtain a certificate proving your ownership. This grants you exclusive rights to use the trademark across all your company's goods and services, solidifying your brand identity.

Legal Shield Against Infringement: You can take legal action against unauthorized use with a registered trademark. This simplified process safeguards your brand against infringement and deters others from attempting similar registrations.
Peace of Mind Guarantee: Registration guarantees protection against potential misuse. Worries over unintentional infringement of third-party trademarks diminish, fostering a secure brand environment.
® Symbol Authorization: Following registration, you can utilize the ® symbol alongside your company's trademark. Beyond enhancing brand prestige, this symbol is a deterrent and reinforces your reputable brand image.
Invaluable Brand Asset: A registered trademark holds intrinsic worth, reflecting your brand's reputation and setting you apart in the market. Beyond differentiation, it becomes a substantial company asset, contributing to M&A or IPO scenarios assessments.

 
Trademark Registration in Hong Kong: A Step-by-Step Guide
Follow this step-by-step guide to start the process of a trademark registration in Hong Kong and make sure your business is protected: 
Application Submission: Apply to the Trade Marks Registry, showing evidence of current or imminent trademark use. Use for at least three years is essential to maintain eligibility.

Form T2 Submission: Send Form T2 via courier to initiate the application process. Pay HK$2,000 for one class of goods/services, with an extra HK$1,000 for each additional class. No post-application changes are allowed.
Registry Evaluation: The Trade Marks Registry evaluates your application based on Trade Marks Ordinance and Rules.
Objection/Amendment Response: If rejected, challenge through objection or amendment. This could involve a court appeal or a fresh registration with a different trademark.
Publication in HKIPJ: Accepted trademarks are published in the Hong Kong Intellectual Property Journal (HKIPJ). A three-month window allows opposition from others.
Opposition and Response: If opposed, counter with a response. Gather evidence for a hearing that decides the trademark's fate.

 
Timelines of Trademark Registration in Hong Kong: How Long Does It Take?
The duration for trademark registration in Hong Kong varies but generally follows a structured process. From application submission to full registration, it can take around 6 to 18 months. Initially, the Trade Marks Registry evaluates the application's compliance, which may take a few months. 
Trademark registration in Hong Kong is likely if there's no opposition during the publication period of about 3 months. However, if an objection is filed, it could extend the timeline by several months due to legal procedures. Hence, trademark registration spans from a few months to over a year, depending on factors such as opposition, examination, and administrative processes. 
How We Can Help: Our Company Secretarial Service
SJH Global stands as a pillar of support for trademark registration in Hong Kong, offering not just professional accounting services but also an encompassing suite of one-stop, efficient company secretarial services. Unlike personal assistants, our seasoned company secretaries, professionally trained and senior in rank, shoulder the pivotal task of maintaining statutory records and ensuring compliance by promptly updating statutory changes with government bodies. Compliant operations are thus ensured in a legal context, aligning with your company's goals. 
Complying with the Companies Ordinance, we understand that a Limited Company mandates at least one company secretary. Our seasoned team brings a wealth of experience to the table, providing top-tier professional company secretarial services at a cost-effective rate. This translates to saving your valuable time, reducing costs, and harmoniously sharing the load of compliance affairs. 
SJH Global's array of Company Secretarial Services Plans caters to diverse customer needs. Our services span from preparing and filing Annual Returns to renewing Business Registration on your behalf. Customizing meeting minutes, updating statutory records, and facilitating preparation for the Annual General Meeting are also part of our comprehensive service package. With SJH Global, your trademark registration journey is fortified with expertise and seamless execution. 
Trademark Registration in Hong Kong - FAQs