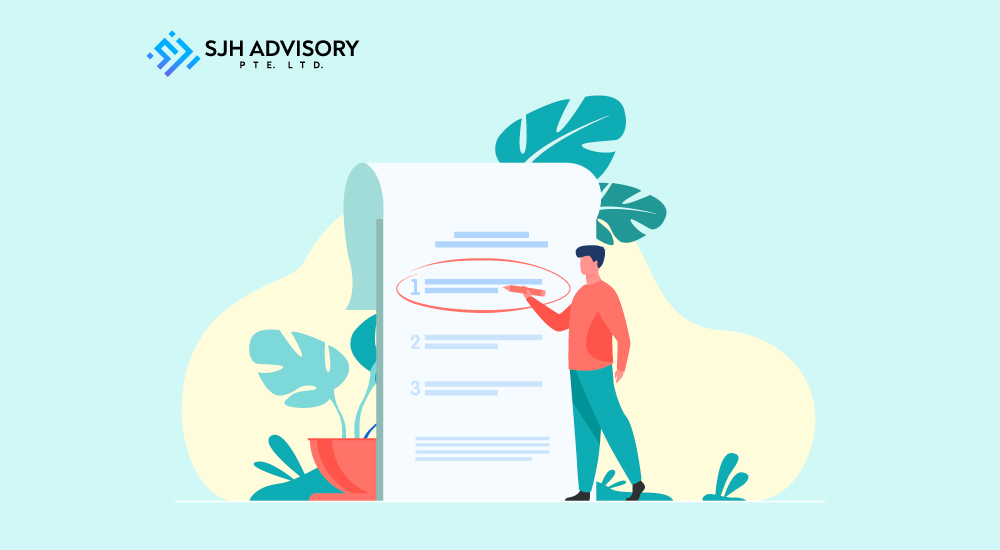 Navigating the intricacies of business operations involves significant administrative work, especially in a highly-regulated environment like Singapore. For business owners, staying compliant with the Accounting and Corporate Regulatory Authority (ACRA) is a crucial aspect of their responsibilities. 
This blog post delves into the practicality of the ACRA Singapore BizFile+, the business filing portal of ACRA, exploring how it simplifies compliance tasks and streamlines business processes, helping entrepreneurs in Singapore focus on what matters most – their businesses.
What is ACRA Singapore BizFile+?
ACRA Singapore BizFile+ is an online system that modernizes business transactions in Singapore. With over 300 electronic services, it simplifies the submission of statutory documents and provides access to essential information related to registered business entities. This platform efficiently handles a significant volume, processing more than one million transactions annually.
In the past, registering a company in Singapore required a physical visit. The cumbersome paperwork process underwent a significant transformation with the introduction of the ACRA Singapore BizFile+, offering entrepreneurs a more convenient online alternative. Today, incorporating a Singaporean company is easily accomplished through this streamlined platform.
Who Can Use the ACRA Singapore BizFile+?
The ACRA Singapore BizFile+ serves as a vital tool for a range of users, including residents, citizens, certain labor permit holders, and, in specific instances, foreigners interested in establishing a business. 
Accessing the BizFile+ platform requires an ACRA login, which is essential for registering businesses as sole proprietorships, partnerships, or companies. Singapore citizens and residents can easily login through SingPass, ensuring secure access. 
However, foreigners embarking on this endeavor will require the assistance of a corporate service provider or a qualified representative to complete their ACRA business registration.
Upon a successful login using SingPass or with the help of a qualified representative, the ACRA BizFile+ portal will facilitate the registration process. This process entails providing crucial information, including company type, name, physical address, primary business operations, director and shareholder details, as well as share capital, among other pertinent data.
The Purpose of ACRA Singapore BizFile+
ACRA Singapore BizFile+ functions as a practical platform for overseeing a wide array of company transactions, providing a centralized and simplified approach. It brings together multiple online procedures, including company registration, discontinuation, document management, financial operations, and reporting systems. 
What distinguishes BizFile+ is its dedication to a paperless process, transforming conventional methods to save valuable time and improve transaction efficiency. Previously, these procedures could take several days, but BizFile+ now facilitates swift online transactions in a matter of minutes.
How to File Annual Returns with ACRA Singapore BizFile+?
Filing annual returns with ACRA is a legal requirement for companies operating under the Singapore Companies Act, and this process has been streamlined through ACRA's online platform, BizFile+. It involves submitting vital documents, including the most current information about directors and shareholders and the company's financial statements.
To initiate the annual return filing, adhere to these key steps:
Following the conclusion of the financial year-end (FYE), you should prepare the company's financial statements, a task usually managed by the in-house finance department or an outsourced accountant. 

Subsequently, schedule an Annual General Meeting (AGM) during which the board of directors will present the financial statements to the shareholders.

Once shareholders approve the financial statements, upload them to BizFile+ for submission, if required.

To avoid penalties, companies must submit these annual returns via BizFile+ within 7 months after the FYE. You may file for an extension of time, but consistent failure to meet the deadline can result in substantial fines.
Notifying ACRA About Changes to the Company
To maintain compliance and ensure your company's records remain accurate in Singapore, you must promptly inform the ACRA about any changes within your business. Here's an overview of the key aspects:
Changing Company Name with ACRA Singapore BizFile+
Should you decide to change your company name, you can request this modification for a fee of $15. Depending on the proposed name, it might necessitate in-principle approval from relevant authorities. Once approval is granted, you need to provide a Notice of Resolution and process the name change through BizFile+.
Updating Your Company's Information with ACRA Singapore BizFile+
For various modifications, such as changing the company's name or updating other particulars, visit BizFile+ and navigate through "File eServices," "Local Company," then "Make Changes." From there, you can find where you can change the company Information, including the appointment and cessation of company officers or auditors.
How We Can Help: Our Company Secretary Service
At SJH Advisory, we understand the intricate demands of Singapore's corporate landscape, and our Company Secretarial Service is here to assist you in navigating it effectively. Our team of experienced professionals is well-versed in the regulatory complexities, compliance requirements, and record-keeping obligations that businesses face. With our expertise, you can focus on your core operations, knowing that your company remains compliant and well-governed.
Our Company Secretarial Service encompasses a comprehensive range of solutions, from maintaining your company's statutory registers and filing annual returns with ACRA Singapore BizFile+ to ensuring your company's compliance with the Companies Act. Whether you're a startup looking to establish a solid foundation or a well-established firm seeking to enhance governance, our experts will tailor our services to meet your specific needs.
Don't let the complexities of corporate governance overwhelm you. Reach out to SJH Advisory today for a FREE consultation on how our Company Secretarial Service can support your business in achieving greater efficiency and peace of mind. 
Singapore Virtual AGM- FAQs
ACRA Singapore BizFile+ offers a wide range of functionalities. You can register a new company, file annual returns, make changes to your company's information, and much more. It streamlines a host of business-related processes, making them faster and more efficient.
For filing annual returns, you will require your company's financial statements and the most up-to-date company information, including particulars of company directors and shareholders. Following your Annual General Meeting (AGM), where financial statements are presented, you can proceed to upload the approved financial statements and other necessary data onto BizFile+. It's crucial to accomplish this within 7 months of your FYE to evade potential penalties.
If you need to make changes like altering your company's name or updating information about company officers, ACRA Singapore BizFile+ is the platform for these tasks. The process may involve a fee or penalties for late filings, so prompt action is advisable.