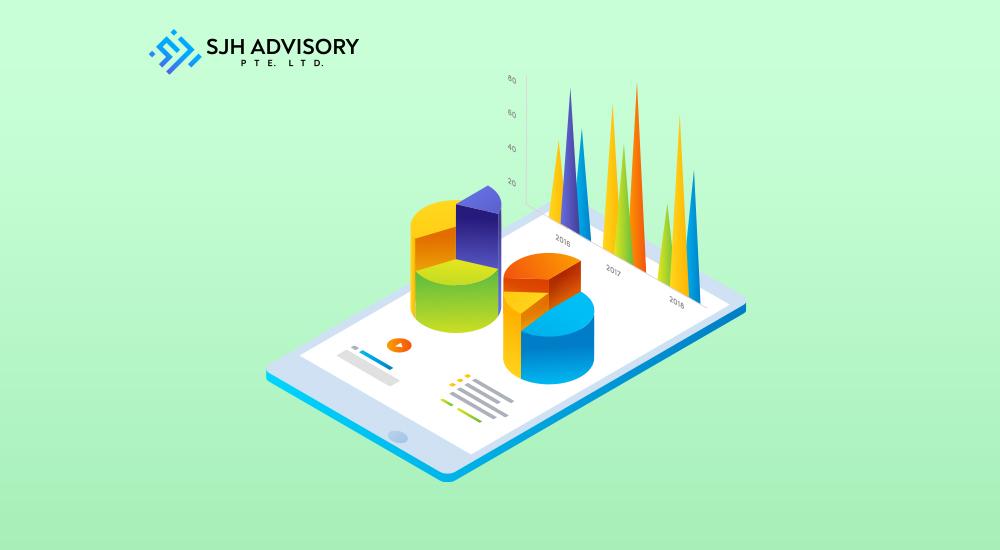 As reported by the World Bank, Singapore holds a high ranking in the list of best spots for business. Perhaps, this explains why the best business opportunities in Singapore seem endless. The gains from opening a company in Singapore paint a positive and hopeful picture for local and foreign investors.
After all, Singapore offers the business world benefits from tax exemption plans, a low tax rate for companies, a simple corporate registration process, government grants, transparent rules, and a ready workforce. Undoubtedly, Singapore takes good care of its highly advanced trade-oriented market.
Starting a firm in any industry is a good choice if the necessary factors are first considered. These factors include financial capital, availability, timing, competition, barriers, government support, operating costs, personal skillset and passion.
Only after considering these factors can people truly identify the best business for them to gain returns in being a new company owner. Entrepreneurship isn't merely about the location or capital. Instead, it also requires spotting where interest lies and how to translate it into profits.
31 Best Business Opportunities in Singapore
This business can move in different directions. For those who prefer working with minimal human traffic around, offices are the ideal target market. In addition, focusing on retail businesses can keep customers within walking distance of one another, thus, limiting travel time.
Restaurants are also a good target market since they need thorough daily cleaning. Another option is house cleaning as it is always in high demand. The most pleasant thing about this business choice is that it does not need a lot of funding for advertisements.
This library can be in the form of books or movies. The eBook library or e-Library is a pool of e-books that the public can borrow for a fixed amount of time. This business, however, demands significant initial capital investment.
Singapore, without a doubt, is a crucial electronic commercial market in Southeast Asia despite its minor geographical footprint and population. The E-commerce market, created by the advent of the digital age and boosted by the worldwide pandemic, is expected to flourish. 
E-commerce exists as a profitable business because of the ease it offers humanity. Even though pandemic restrictions are now easing, E-commerce activities are still on the rise. Its positive trends are a consideration in Singapore's plans to develop further into a global e-commerce center and for even more business options.
4. Care Services for the Elderly
The 2030 projection of Singapore includes the cost of taking care of older adults. Like other nations, the population of Singapore is aging fast. Hence, this creates a dire need for elderly care facilities and resulting in government spending of around SGD 3 billion for its old populace covering four years from 2015.
What's more, to honor the contributions of senior citizens to the building of the nation, an additional SGD 14.1 billion was set aside to give Merdeka and Pioneer Generation seniors more support for their health needs.
Anyone can launch such a business in Singapore. It can even start as a home-based or part-time venture. Aside from selling flowers to local buyers, this business can also offer services, such as event planning and designing. 
This business option covers a wide array of niches. For instance, accounting is the ideal niche for people with the training, passion, and education in bookkeeping and accountancy. Also, this business can begin by doing the work personally, and later, setting up an agency as the list of clients grows.
It is a fact that clothes need to be washed daily, weekly, or as needed. So, it makes sense to offer this service to allow people more time to spend on other things. This is why it is a perpetually profitable idea for a small business. After all, busy people rarely have time to do essential tasks, especially for heavier fabrics, such as bedding, curtains, and couch covers.
8. Online blogging or vlogging business
Why not start a vlog or blog? This business option is ideal for people who possess good writing, speaking, or editing skills. Generally, these people love reading, traveling, researching, and interacting with others.
Ventures like these are among the top-earning online businesses these days and can be one of the best business opportunities in Singapore. It requires a minor investment but demands time, passion, and the selection of a precise niche that offers an unlimited potential profit.
9. Videography or photography
This job involves capturing physical pictures for many reasons, mainly for commercial ones. Often, it requires post-production editing. It also includes taking pictures of food, people, and events, which may even mean working with marketing companies for merchandise or endorser pictorials.
This business is best for those who delight in working with cars, motorbikes, or bicycles. In Singapore, just like anywhere else, most people own vehicles that need servicing after a couple of years. Thus, starting a repair shop holds a vast potential market, giving owners complete control of their time while reaping business benefits.
11. Virtual tutoring services
The pay range per hour can be extensive for virtual tutors. On the top level, tutors specializing in challenging subjects at advanced levels can earn around SGD 100/hour. In contrast, non-superstar freelance primary and secondary school tutors earn SGD 50/hour or less.
The nice thing about this endeavor is starting it with whatever resources are available at home. What's more, Singapore requires no official documentation for tutors.
With the popularity of e-commerce and online businesses on the rise, there has been an increased demand in the transportation of goods all over the world. But it is important to note that while there may be a high demand for delivery services, the starting capital required to launch the business is also high. 
Singapore's robotics industry has been growing steadily in recent years, with institutions specialising in robotic research. Robotics and automation are integral to Singapore's smart nation initiative and the industry is seen as a potential solution to the nation's labour shortage in the workforce.
Although the initial starting capital for joining the robotics industry may be daunting, this is definitely one of the best business opportunities in Singapore.
Dropshipping is a form of e-commerce business which does not require you to store inventory. This business option allows you to run an online business by focusing mainly on marketing and advertising your products, while leaving the details of the production process to a third-party supplier.
The benefits of dropshipping as a business option are that it requires a relatively low starting capital and allows you to run the business even just from a laptop.
If you have a strong social media presence, affiliate marketing can be a great way to earn yourself some extra cash. Affiliate marketing requires you to collaborate with other businesses by getting a specific affiliate link, which you can promote on your social media pages.
You will receive a commission for every sale made using your affiliate link, so your earnings are linked to how popular your social media page is and how high your engagement rate is with your followers.
Do your passions lie in health and fitness? You can turn your dedication for keeping fit into a profitable business of helping others get in shape and help them on their fitness journey. You can even get into the fitness industry via the online route by posting fitness content and workout videos, as well as providing online livestreaming lessons to your clients. 
There are many benefits to being multi-lingual and studying many languages, especially in such a culturally diverse country like Singapore. Translators and translation work are always in high demand across various industries.
This is also a business option that has a lot of potential for growth – you may start out as an individual freelancer and eventually set up a translation agency as your list of clients grows.
Pet lovers are willing to go the extra mile to get the very best for their pets. If you are a pet owner yourself, you would know this sentiment well. With the rate of pet ownership growing every year, pet-sitting or grooming services can be one of the best business opportunities in Singapore.
Unlike veterinarians or animal clinics, a pet-sitting business does not necessarily require a lot of qualifications or certifications. Rather, you are more likely to grow your clientele through word-of-mouth recommendations from your existing clients. Therefore, this is a relatively approachable business option for animal lovers and pet owners out there.
The beauty industry cannot be overlooked when it comes to the most lucrative and best business opportunities in Singapore. There are so many different ways you can be a part of the industry, from working as a freelancer to starting up your own company selling beauty products.
For instance, as a hairstylist, you could start off by working in a salon before moving on to offering home-based services independently or eventually opening your own salon too.
If you are known for your organisational skills and have a passion for hosting parties, you may have a potential career in event planning. There is no limit to the kinds of events you may be employed to organise, from something as small and intimate as an individual's birthday celebration to an extensive exhibition hall event for a large corporation.
Like freelancing, this business option also has a lot of potential for growth – you may start out as an individual freelancer and eventually set up an event planning agency as your list of clients grows.
According to the Land Transport Authority (LTA), there is close to 1 million vehicles on Singapore's roads. As such, the auto repair industry is certainly one of the most profitable business opportunities in Singapore to consider. However, it is also costly to start a mechanic business as it requires qualifications and certifications, as well as a significant starting capital.
If photography is your passion, why not turn your hobby into a profitable side hustle? There are many different niches you can get into as a photographer, such as product photography, food photography, wedding photography and more. With social media, you can easily start posting photos to showcase your portfolio and get started on this business opportunity.
If you have the skillset to be a mobile application developer, why not try doing it as a freelancer? As with other freelancing roles, you may need to put in a significant amount of time and effort into building up your portfolio but once you have established a network of clients, this can become a profitable business opportunity.
Opening a café can be done with a relatively low capital and there's great potential for your café to tun into a profitable business venture. In the food and beverage industry, you can consider opening your own café from scratch, buying over an existing café or opening a franchise café.
There are retail and corporate car rental services, for individuals who want to rent for personal trips and companies who want to rent for transporting their employees or clients.
26. Transcription services
If you have a good ear and fast typing skills, you can consider becoming a professional transcriber. Transcription services are in high demand and there are many industries who may require external help with converting live or recorded speech to text.
Opening up a bookstore is another great business opportunity you can consider. Although you can find a wide array of reading material online, avid bookworms know that you can't replace the charm of a physical bookstore, which doubles as a social space for people who love reading and buying books.
Consider enrolling yourself in a massage therapy course and getting certified with a proper license if you're serious about the massage industry. You don't have to commit to getting a massage studio especially if you're just starting out, you could offer services from your own home or travel to your clients' houses too.
You will require an eye for detail and exceptional organizational and planning skills to thrive in this industry, as well as a passion for helping people plan their dream weddings. Starting a wedding planning business can also lead to fantastic growth opportunities.
30. Mobile phone repair services
Nowadays, you would be hard pressed to find someone who doesn't own a mobile phone in Singapore. This means that the demand for mobile phone repair services is higher than ever.
Tourism is one of the biggest and most profitable industries in Singapore and business is booming now more than ever, with reduced international travel restrictions in recent months. You would need to register for a license to become a tour guide but it's a great business opportunity to consider.
Cost of Launching a Venture in Singapore
Now you have a better idea of what are the best business opportunities in Singapore, but how much does it actually cost to start a company? As a rule, startup cost depends on the chosen type of business; however, business entity registration is a requirement if a Singapore business wants to be legally compliant.
SJH Advisory understands that company incorporation can be confusing at times for many people. Therefore, we offer this service, among others, to local entrepreneurs. We believe that crucial industries with a solid business opportunity will grow because of the shifting consumer habits.