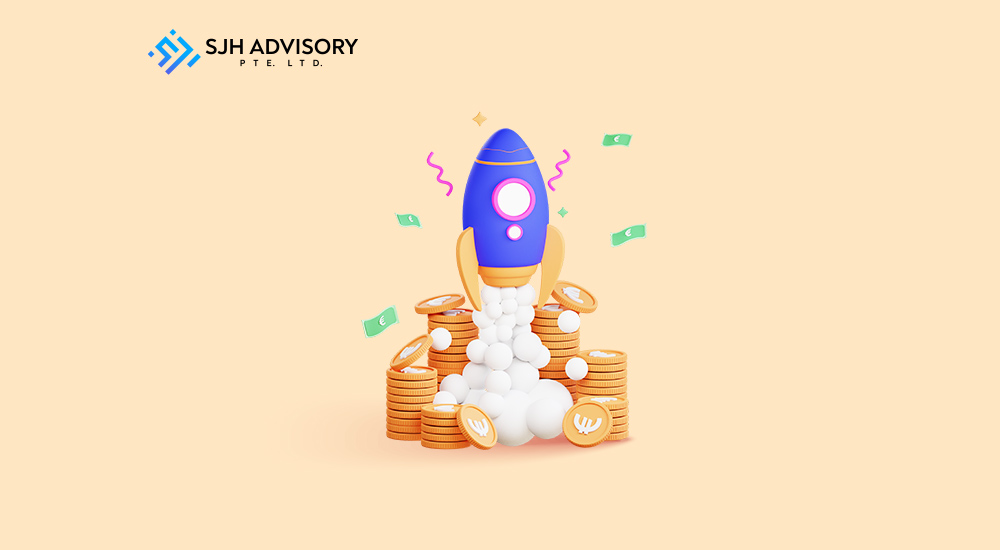 As a new business owner, did you know that the company secretary is crucial for initiating the process of how to change company name in Singapore? Your company name is an important asset of your business. It gives your brand a clear definition and sets your business apart from competitors.
However, if it is not helping you in achieving these objectives or if you have made the decision to steer your company in a different direction, it might be time tocome up with a new name for your company.
If you are ready to chart a different course for your business, read this comprehensive guide that walks you through the process of how to change your company name in Singapore, along with other important aspects.
5 Reasons Why You Might Change Your Company Name
There are numerous reasons why business owners might consider undergoing the process of how to change company name in Singapore. It might be to help with better branding, to reflect a merger or acquisition, or simply to work with a new name after outgrowing their old one.
Here are some reasons why some businesses undergo the process of changing their company name in Singapore.
1. Legal Requirement
A business may receive a notice from another company asking them to change their name. The renaming process can then be initiated while making sure they do not find themselves in the same situation.
Before learning how to change company name in Singapore, make sure the new name you choose is not already in use by checking all common law usages, competitor product names, social media handles, and domain names.
2. Geographic Reference
A company may launch in a specific city with a particular service and select a name for its business that references the city. However, it is possible that business will soon expand and add more facilities and services.
Some companies who expand their operations choose to undergo the process of how to change company name in Singapore in order to reflect the expansion to its target geographic area.
3. Merger or Acquisition
Businesses that have been affected by a merger or acquisition may also want to consider learning how to change company name in Singapore. Renaming a merged or acquired company may be the best course of action if the name does not fit the new company's direction or purpose.
For instance, Accenture was formerly a part of Arthur Anderson. Eventually, the division broke apart from the original brand and decided to define Accenture as a play on the phrase "Accent on the Future" to reflect its new identity.
4. Outdated Name
Some companies may simply outgrow their original name and thus undergo the process of how to change company name in Singapore to update it for modern times. For instance, Apple was previously known as Apple Computers when it first launched.
Steve Jobs declared in 2007 that the word "Computers" would be removed from the company's official name. This straightforward adjustment freed the brand from reliance on a specific item. It allowed the business to start selling a variety of consumer electronics.
5. Brand Reputation
Damages to a company's reputation may also call for a company name change. Say something occurs that causes a business to be linked to a negative incident.
If that is the case, you may want to learn how to change company name in Singapore to help your business avoid any lingering stigma. By adopting a new name, a company can better distinguish itself from anything that may have tarnished its reputation in the past.
How To Choose an Appropriate New Name for Your Company
Before you get started on the process of learning how to change company name in Singapore, here are some things you should avoid doing while selecting the new name for your company, in order to ensure compliance with the Singapore Companies Act:
Avoid any names that are vulgar, obscene, or offensive in any way.
Avoid names similar to registered and incorporated company names.
Avoid names identical to another reserved company name.
Avoid names that bear similarity to government bodies.
Avoid names prohibited by the Ministry of Finance in Singapore (e.g. "Temasek").
ACRA may consider a company name's obscenity when determining whether a proposed business name is undesirable. Additionally, they will assess if it offends any particular segment of the local Singaporean communities or a friendly state or religion.
Finally, they check whether using this company name is against the law. For instance, if a company's name is too similar to that of a government entity, it may be considered against public policy and undesirable.
Additionally, you are expected to do your own research and refrain from selecting company names that are identical to those that have already been registered with and approved by the Accounting and Corporate Regulatory Authority (ACRA).
Once you have chosen a name for your business or organization, you are expected to use BizFile+ to check if the company name has already been filed. A registered name by an existing entity cannot be the same as the proposed name.
To do this, simply enter the proposed company name in the search box. If the company has already been registered, try thinking of other names or wording to set your proposed name apart from the registered company.
How To Change Company Name in Singapore: ACRA Application Process
Fortunately, ACRA's filing platform, BizFile+, allows company directors of Singapore companies to make all their changes online.
The primary form you will use to record changes is the "Change in Company Information including Appointment/Cessation of Company Officers/Auditors" form, which you can navigate to in the File eServices > Local Company > Make Changes section of BizFile.
Step 1: Prepare a Special Resolution for the Change of Company Name
The first step of how to change company name in Singapore is the special resolution. Before the application of your new company name with ACRA, you must then pass a special resolution to modify the company name completely.
he procedures for passing such a special resolution are as follows:
Prepare documents to rename the business, including a Special Resolution.
Present the passing of the Special Resolution about the name change to the shareholders of your company. They must get written notice of the meeting 14 days in advance. Shareholders with at least 95% of the voting power can agree to shorten the notice period.
The resolution for a name change must be approved at the meeting by the shareholders who jointly hold at least 75% of the right to vote.
Step 2: File a Notice of Resolution
Within 14 days of the passing of the resolution, you must file a Notice of Resolution with ACRA as the next step of how to change company name in Singapore.
In BizFile, select File eServices > Local Company > Make Changes and then select the "Notice of Resolution" form. You can carry out this transaction for free.
Step 3: Apply for Approval of New Name with ACRA
The third step of how to change company name in Singapore is to submit a "Change in Company Information" application to ACRA for approval of the new company name after choosing your new name for the business.
For enterprises doing business with ACRA, you must use SingPass to access the BizFile+ website in order to submit the application online. Make changes by selecting File > eServices > Local Company. After that, you can pay the S$15 application fee.
Keep in mind that some name requests may be sent to Referral Authorities for approval. For instance, if the word "school" appears in your proposed business name, ACRA may first forward your application to the Ministry of Education.
Such referred applications could take anywhere from 14 to 60 days.
Step 4: Approval of Application
Finally, the last step is the approval of your application for a change in company name. After the resolution and application has been submitted to ACRA, your company name change will be updated immediately if there are no referrals.
An approval email will be sent to you under the new name of your company. You may search for your company's name online on BizFile+ to see if it has been updated.
When you search for your company in the BizFile search directory, your previous company name will be listed in brackets next to your new company name. This allows any user to find your company whether they input the old or new company name.
Responsibilities Of the Company Secretary in The Name Change Process
In Singapore, the company secretary is an essential link between the board and the shareholders. Additionally, they serve as the directors' legal and administrative advisors for the company's business activity.
The secretary also makes sure the business abides by the laws and corporate policies set forth by the Companies Act.
Your company secretary can assist you in the process of how to change company name in Singapore. Specifically, your company secretary can assist in passing a special resolution to authorize the change.
Before submitting the application for ACRA's approval of the company name change, your secretary can:
Prepare a written resolution to approve the company's name change.
Conduct a general meeting about the name change.
Announce the date of the general meeting to all shareholders.
Share the meeting's agenda with everyone, specifically the resolution to authorize the company name change.
Thereafter, the company secretary can also help with the remaining steps of the process until the final approval from ACRA.
How We Can Help - Our Company Secretarial Services
Still unsure of handling the process of how to change company name in Singapore on your own? SJH can assist you in carrying it out legally and correctly. We will help to prepare the necessary documentation, and ensure the entire name change procedure is completed quickly and easily.
If you are looking to incorporate a new business, SJH will instantly take care of the work of approving the company name. You simply need to let us know the company name you want.
As a reputable provider of corporate services, we can also help with providing the services of a proficient company secretary who will assist your business in adhering to all regulations and corporate regulations. We manage a variety of company secretarial duties and services, including:

Submitting company registrations

Assisting with opening of corporate bank accounts

Updating of corporate documents

Preparing of AGM documents and filing of annual reports

Preparing paperwork for modifications to the company structure, officers' information, and lodging with the local registrar
Interested in hiring our team of experts? Learn more about our extensive offering of corporate secretarial services or get in touch with us to schedule a FREE consultation.
How To Change Company Name in Singapore - Frequently Asked Questions