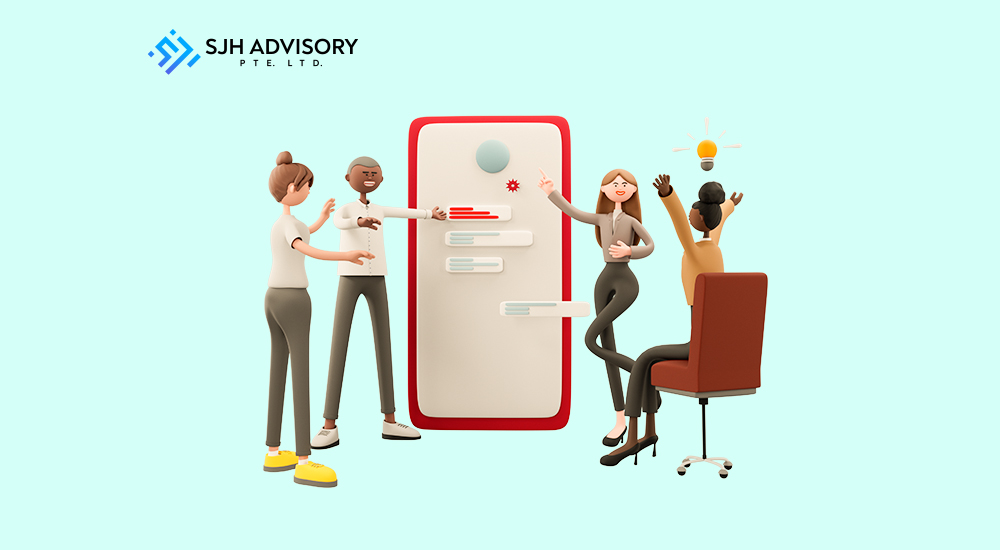 Before you can officially start business operations as a new business owner, one of the things you will need to do is learn how to register a business name in Singapore. A business name is a name used by a person or company to identify themselves, their products, and services.
This identity may be either in the form of a trade name or an assumed name. A trade name is the legal name of the business registered with government authorities.
In contrast, an assumed business name typically refers to a fictitious trade identity used (typically in advertising) to promote products and services.
Registering your company's business with appropriate authorities is essential because it will not only help you establish your brand identity but also ensure that you comply with all laws and regulations related to your industry.
If you are looking for the way of how to register a business name in Singapore, this article will give you all the information that you need.
What Business Types Can You Register in Singapore?
Before learning how to register a business name in Singapore, you must first decide on the type of business entity you want to register.
The kind of business structure (i.e. legal entity) you select for your firm is one of the most crucial decisions you must make when incorporating a business in Singapore.
Your choice can impact the amount of taxes you pay, the image and reputation of your company among clients and suppliers, the quantity of paperwork your firm is required to complete, your personal liability, your ability to borrow money, and your capacity to develop your business.
These are the 3 main types of business entities you may want to consider when opening your company and learning how to register a business name in Singapore:
1. Private Limited Company (PLC)
A private limited company is the most common type of company in Singapore, in which the liability of the shareholders to creditors is limited to the capital originally invested by the shareholders. In Singapore, most privately owned businesses are registered as "private limited companies."
The name of a private limited company often ends with Private Limited or Pte Ltd. A private limited company can have either people or businesses as shareholders.
The most innovative, versatile, and expandable type of business in Singapore is a private limited company. It's also the most popular type of Singapore business entity for serious business owners.
2. Limited liability partnership (LLP)
LLP provides business owners the flexibility of operating as a partnership, in consideration of professional corporate body while having a separate legal identity like a private limited company. 
An LLP is usually set up when two or more people in the same field, such as lawyers, architects, etc., want to work together and form a practice in that field. The profits are taxed at the partner's personal income tax rate if a partner is a person.
The gains are taxed at the company's tax rate if a partner is a company.
3. Sole proprietorship (SP)
This is the most straightforward kind of company organization in Singapore that satisfies the legal obligation to register all continuing profitable operations. A sole proprietorship is not a distinct legal entity and is consequently not different from its owner/proprietor.
Therefore, the owner is individually liable for all obligations incurred during business operations and must sue or be sued in his or her own name.
How to Register a Business Name in Singapore In 3 Simple Steps
Now that you have a better understanding of the different types of business entities in Singapore, you are ready to dive headfirst into the process of how to register a business name in Singapore. Here's how to get your Singapore business name registered in just 3 simple steps:
1. Have ACRA approve your company name
You begin registering a new company by obtaining ACRA approval for its name. Keep the following points in mind to increase your chances of receiving rapid approval when learning how to register a business name in Singapore:
The name must be original, meaningful, easy to remember, and free of vulgar or profane words.
There are no copyright issues. Additionally, it must not infringe on any trademarks.
If your company name incorporates words like "Bank," "Finance," "Educational," "Media," and so on, it may require clearance from higher-ups.
For the first step of how to register a business name in Singapore online, go to BizFile+, an ACRA web service. If you opt to use SJH Advisory company incorporation service in Singapore, provide at least three business names.
Once submitted to ACRA, the company name will be immediately reserved for you for 60 days from the date of application. If you cannot incorporate your firm within this time frame, we can file a request with ACRA for a 60-day extension on your behalf.
2. Prepare documents needed to start a company in Singapore
The following list of documents are required for submission in the process of how to register a business name in Singapore: 
Name of the company registered with ACRA
Specific details of the company's registered address in Singapore
A concise summary of business activities
Details about shareholders
Particulars of directors
Particulars of the company secretary
Foreign entrepreneurs are required to submit a copy of their passport and residential address proof (overseas)
Foreign businesses are required to submit a Memorandum and Articles of Association, among other documents
Residents of Singapore must present a copy of their identity card
3. Application submission to ACRA
The last step on how to register a business name in Singapore is to apply for the company registration with ACRA. The procedure shouldn't take too long to complete if all requirements are fulfilled. Visit BizFile+ to register your Singapore corporation online.
How To Register A Business Name In Singapore: How Long Does The Whole Process Take?
Singapore has a very efficient and transparent process for company registration. The government of Singapore has made it easy to start a company in the country.
It takes about two weeks to register a company in Singapore. The time period will depend on the kind of business you are starting and whether you are planning to do any importing or exporting.
How We Can Help: Our Company Incorporation Services
As a company, your name is your identity so the process of how to register a business name in Singapore is of utmost importance. Therefore, the name of your business should be unique and not similar to any other registered company in Singapore.
This is because it will be easier for you to identify yourself and build a reputation in the market. If you are looking for a partner to teach you how to register a business name in Singapore, it is best to engage companies offering company incorporation services in Singapore like SJH Advisory.
You don't have to leave your house or wear yourself out in order to incorporate your business. When you choose SJH advisory, we will manage the entire procedure on your behalf.
We are not only conveniently located to register a Singapore corporation but are also educated about the process. Check with us regarding company incorporation to avoid the pitfalls of starting a business. Get in touch now!