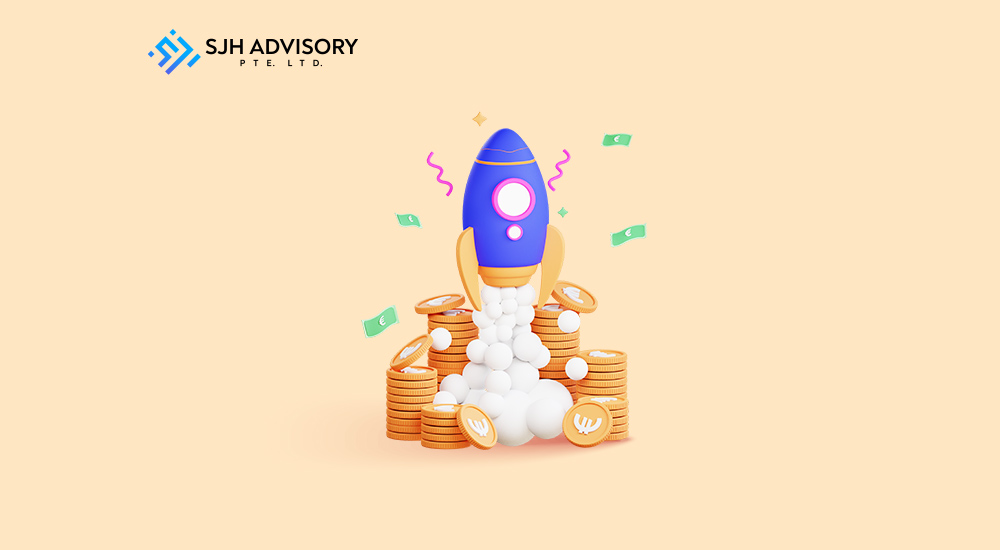 Starting a business in Singapore can be an exciting and rewarding venture. With its vibrant economy, world-class infrastructure, and diverse companies, Singapore is an ideal place to start a business. To help you get off on the right foot, we've put together six helpful tips on how to start a business in Singapore. From securing financing to understanding the tax requirements, these tips will give you all the information you need to get your business off the ground.
Why Singapore Is a Top Business Destination?
Are you looking for information on how to start a business in Singapore? With its thriving economy, it is no wonder that many entrepreneurs are drawn to this city-state. Located in the heart of Asia, Singapore thrives in its strong economy and talent pool. Singapore also ranks first worldwide for economic opportunity, according to the 2022 World Citizenship Report.
The country indeed provides enterprises with the best environment for businesses and investments. That said, here are the top reasons why business owners consider establishing their companies in Singapore:
Ideal business environment
Singapore ranks #1 in Asia for growth and first in the world for economic opportunities. Singapore has again topped the rankings for the best business environment in the world for the following five years in the Economist Intelligence Unit's 2022 forecast. The country has also held this place since 2013.
Solid ties to the rest of Asia
Singapore provides good connections and has close linguistic, cultural, and commercial ties to the expanding Southeast Asian market. With a combined GDP of US$3.2 trillion in 2019, the ten ASEAN nations rank as the world's fifth-largest economic bloc. The region is likewise on course to overtake the fourth as the largest by 2030.
Stable political landscape
In the Global Innovation Index, Singapore was first for the Institutions pillar and was the eighth most innovative economy. Singapore has also regularly ranked among the top 10 most innovative economies for the past fourteen years due to its political and operational stability.
A wonderful place to live
Singapore is an excellent place to live as well. The city-state has again won the title of most livable place for East Asian immigrants due to its excellent international education system, infrastructure, and housing.
Top 3 Factors to Consider When Starting a Profitable Business in Singapore
Figuring out the steps on how to start a business in Singapore can be an exciting and rewarding venture. However, consider a few crucial factors before beginning. These factors can differentiate between a profitable business and one that fails to make money. 
1. Choosing the proper business structure
Select the business structure that works best for your needs, whether you manage the business alone or with associates. Sole proprietorships, partnerships, and companies are the most common business structures. Each of these offers its own advantages and critical considerations. The five various types of business structures are as follows:
Sole Proprietorship

Partnership

Limited Partnership (LP)

Limited Liability Partnership (LLP)

Local Company
The Accounting and Corporate Regulatory Authority (ACRA) regulates business entities in Singapore. Meanwhile, the main piece of legislation governing how businesses must conduct themselves in Singapore is the Companies Act (or "CA").
2. Registration of your business
The business registration process has several advantages. One is credibility, which makes it easy for the public to confirm information about your company and its owners. Additionally, it makes it simpler for customers to recognize, find, and conduct business with your company.
By registering your company, you also give it access to government incentives. Plus, you can participate in government contracts and acquire intellectual property for innovative goods and technologies.
3. Securing funds for your new business
In addition to bootstrapping, you should look into your contacts to see what finance options are available for you to aid in launching a small business. Many people start with their own funds and are inclined to borrow money from their peers. However, depending on the type of capital your company needs, you might need more than this.
Singapore already has several appealing programs to support small new businesses, and you can use them to your advantage when setting up your own firm here.
Why A Business Plan Is Important?
One of the essential steps on how to start a business in Singapore is to write a business plan. It is especially true if you are setting up a business revolving around a new idea, as writing a plan can help you overcome many of the challenges of starting up.
A business plan is a document that outlines the goals of your business, where it's headed, and how you'll get there. It's essentially a road map for success. If you're setting up a new business, there are several reasons why it's crucial to write a business plan:
It helps you identify market gaps and opportunities.

It enables you to establish credibility and credibility with investors, banks and other potential partners.

It allows you to gain clarity on the steps needed to achieve your goals.

It provides an opportunity for future growth by identifying areas where the business may require additional investment or resources for success.
6 Tips For Starting A Profitable Business In Singapore
Here are the top six tips you should consider when figuring out how to start a business in Singapore.
1. Secure financing
You must figure out how to fund and finance your Singapore company before you launch it. The funding you're going to need should also be indicated in your business plan and preliminary financial projections. 
To get your business up and running, you'll still have to figure out where the funding will come from. You could opt to borrow money from a bank, hunt for financial backers, use your own resources, or even try to get financial assistance like grants.
2. Apply for a business name
To be able to register a business, you must first choose an appropriate business structure and then apply for a new business name. If the name is available, the Accounting and Corporate Regulatory Authority (ACRA) will likely approve your name application shortly after payment of S$15.
However, if ACRA needs to forward the application to another body for clearance or assessment, it could take anywhere from 14 working days to two months. You may reserve an approved business name for 120 days.
3. Get a Singapore office address
You must include a residential and business address as part of your ACRA registration. Depending on your property, you may need to seek permission if you want to work from home. For instance, you will require approval before registering your property as a business if you reside in a HDB apartment.
4. Register your small business
There are two methods for registering a business in Singapore:
Directly register via ACRA's online registration platform, BizFile+. To submit your transactions online, you can sign on to BizFile+ using a SingPass account.

Hire a registered filing agent, like a legal office or a corporate service provider, to file an online application on your behalf.
Some Corporate Service Providers like SJH Advisory can handle everything, from preparing the incorporation documents and maintaining statutory records, to registering the company with the local registrar in Singapore. They will manage the entire procedure on your behalf and offer guidance and suggestions that lessen the difficulties of starting a business.
5. Open a business bank account in Singapore
The major banks in Singapore generally offer a good selection of business bank accounts, ranging from low-fee, online-only options to accounts with much more features and higher fees, but are better suited to more established enterprises. 
You may often open a Singapore business bank account online, although this will vary based on your business structure, where you live, and how well-connected you are to the bank you choose.
6. Set up taxes
Singapore requires businesses to pay a corporate income tax, which the authorities fixed at a fair rate of 17%. All Singapore-incorporated subsidiaries, branches of international firms, and non-Singaporean companies are subject to the same rate. There are also numerous tax relief programs available to businesses.
Things to Note During Company Incorporation in Singapore
During the company incorporation, the below requirements should be met:
First Board Resolution – The company must approve the first board settlement at the directors' meeting after registering the business in Singapore.

Selecting the Company's

Financial Year End

– The business must submit its annual reports to ACRA by this date.

Applying for Business Licences – The company must contact the appropriate Singaporean organisations, such as customs, URA, HDB, and others, for required licences.

Creating Share Certificates – The

company secretary

is responsible for creating Share Certificates for the company's shareholders.
How We Can You To Start A Profitable Business In Singapore - Our Professional Incorporation Services
Figuring out exactly how to start a business in Singapore can be expensive and time-consuming, especially for non-locals. At SJH Advisory, we have years of expertise working closely with companies to facilitate their incorporation.
During the incorporation of your company, we'll take care of all of the formalities and legalities, which means you should be able to get started on business immediately.
Contact us today for a FREE consultation call about how we can help you with our professional incorporation services. Whether you are looking for a simple one-time service or an ongoing relationship, we have a solution that will meet your needs.
How To Start a Profitable Business in Singapore - Frequently Asked Questions