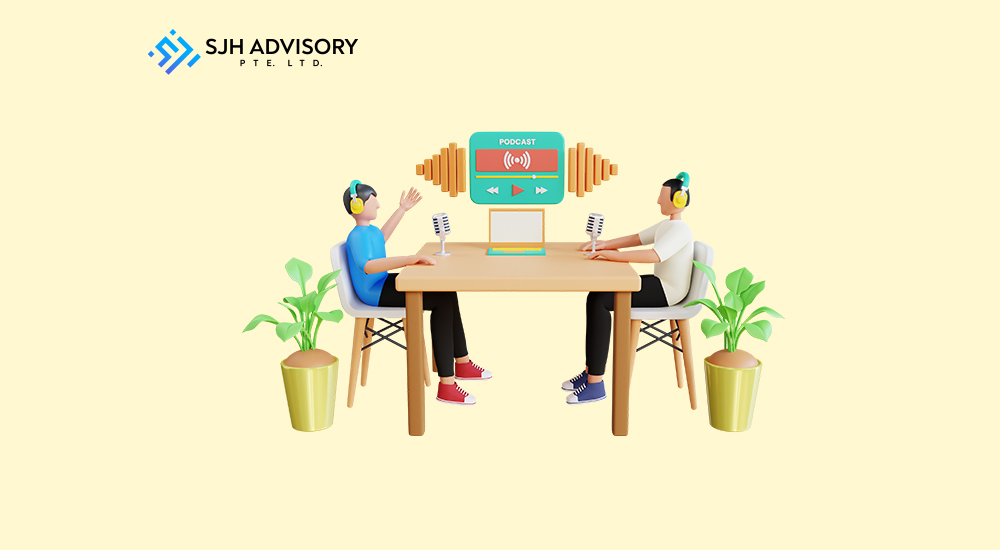 In Singapore, every successful organization requires planning and proper structure to operate. This includes knowing the key business processes, such as the Singapore board meeting requirements. 
Additionally, such an organization must understand the lay of the land, so to speak. This means they must understand the business laws and relevant processes of their location.
Board meetings are a serious affair. Therein lies the key decision-making processes that determine the course of the organization and its success or failure. Board meetings require the attendance of key company officers, such as the company secretary, company directors and shareholders.
If you're an executive member of a business or organization looking to carry out or have already undergone a Singapore incorporation, you'll find this article handy. Read on to learn all about Singapore board meeting requirements and the executive structures.
Board meetings are formal assemblies of an organization's executives or board of directors, along with invited third parties who may or may not be employed members of said organizations.
The meetings are held at specific intervals in a calendar year, with debates and deep discussions to review performances, address arising issues, consider company policy implications and handle legal affairs.
Board meetings are usually presided over by the company's chairperson or top-ranked board of directors' member and held to set rules, guidelines, and predefined quorum.
The meeting's minutes are documented per the company's operating agreements. Often, these minutes are required to adhere to government standards. As a result, the minutes are more than mere informal records.
They become official company documents after the board ratifies them and are published according to set rules. Board meetings are a key feature of nonprofits, government organizations, publicly traded companies, or corporations.
Why You Should Hold Board Meetings
Board meetings are an indispensable aspect of an organization's strategic processes. Here are a few reasons why board meetings may be held.
1. To attract venture capitalists
VCs (venture capitalists) are everywhere in the business world, always looking for serious, promising organizations to invest in.
If your company already has dealings with venture capitalists or angel investors, your regular board meetings will make them more likely to invest in your next funding round. VCs are never obliged to fund your organization after the seed round consistently.
One of the best ways to keep them interested is by giving them monthly investor updates, and there's no better way to do this than to hold regular board meetings. Once a month or once in 6 weeks is a good idea.
2. To make your employees feel valued and heard
Board meetings don't have to be boring affairs all the time. If you're serious about making your senior employees feel valued and included in the journey to the top, board meetings are a great way to achieve this.
Your employees will appreciate your efforts at being inclusive by inviting the heads of key departments like sales, logistics, customer success, engineering, and product management, to join your board meetings.
3. To boost healthy competition and business productivity
Another reason you should hold board meetings is to encourage your management team and senior employees to hit targets and achieve deliverables on time.
Once everyone on the board has set targets on an annual, monthly, or quarterly basis, your board meetings can form the basis for encouraging them on their duties.
You can then track their goals at each meeting. With the right balance of prodding and people management, your board meetings can be a major source of inspiration and productivity for the organization.
In the long run, such board meetings will yield productivity and inspire your heads of department to give their all. In a nutshell, board meetings are great for team bonding and employee morale.
4. To educate your investors about your team
Board meetings are an excellent avenue for onboard and potential investors to learn about your organization and your team. Given your dealings, it can be assumed that your investors already know everything about you and your organization.
But how do they learn about your team members?
At a board meeting, you can give your leads the floor to express their ideas and impress your investors too! Your investors can always discuss one-on-one with you. However, your board meetings can be an opportunity for your executives to show their worth to your investors.
5. For a written document
One of the major results of board meetings is the actualization of written records to support crucial organizational decisions and back up business policy.
These written records, official as they are, can be the difference between legal compliance and costly lawsuits further down the line for you and your organization.
Singapore Board Meeting Requirements: Meeting Procedure
There are certain rules and guidelines for how a board meeting should be held. In Singapore, the Companies Act governs businesses and organizations. However, this Act does not govern board meetings in Singapore.
As such, procedures, powers, and obligations of executives are determined by your own Constitution. Here, we'll outline the Singapore board meeting requirements procedures per one of the most popular company constitutions used in Singapore – The Model Constitution.
1. Send a notice to all board members
The company or organization secretary sends a notice for the meeting as well as the agenda and matters to be discussed to the address of all board members at least seven days before the scheduled meeting date.
By Singapore Law, board meetings are only valid if all board directors have been notified of the meeting.
The quorum refers to the minimum number of directors that must be present for a board meeting to be held when not all members are available.
This is important because the quorum can vote on decisions on behalf of the entire board, and there would be no delay in decision-making or taking action when necessary. There is no specific number for the quorum; the board can determine it based on its rules and protocols.
Per Singapore regulations, a quorum requirement of two directors is compulsory.
3. Call the meeting to order
After a notice has been sent out and the board members have convened for the board meeting, the board chairman opens the meeting by calling the meeting to order. This involves making several opening remarks, such as welcoming the board members.
4. Approve the meeting agenda
After calling the meeting to order, the board chairman requests for the agenda of the meeting to be approved by the other board members.
Here, the board members can request additions or corrections to be made to the meeting agenda. Where there is a conflict of interest with regards to approving the agenda, the members may have to take a vote.
5. Approve previous meeting minutes
Per Section 188 of the Companies Act, keeping legal records of board meetings is mandatory. Non-compliant organizations may be liable to fines of up to $2000. Before the board can proceed to the day's business, they must approve the minutes of the previous board meeting.
The minute could either be sent to the board members before the board meeting or could be read by the secretary during the meeting, after which members can ask for corrections where necessary.
Where there are corrections, the board will approve the corrections before it's recorded by the secretary and signed by the board chairman. After the corrections have been made or where there is no correction, the board chairman approves the minutes.
The next step in the board meeting is hearing reports from different committees on the board, such as the financial report. Recommendations can also be made by the committees at this point and should be adopted by the reporting member.
The report or recommendation is filed with no action if it is not adopted.
7. Discussion and decision making
The board can now proceed to discuss other matters on the agenda, such as old businesses pending approval and new businesses being introduced by the board chairperson or other members for discussions, deliberations, and vote-taking where necessary.
Here, the board members can introduce any other business that doesn't necessarily need discussions or vote-taking. It could be announcements or an overview of the next board meeting agenda.
The board chairman closes the meeting by first thanking everyone present and proceeds to adjourn the meeting. After this, the board chairman and the executive officer review various aspects of the meeting before the secretary writes the official minutes.
Singapore Board Meeting Requirements: Board Resolution
A board resolution is an official document that records the roles of different officers on the board, from the board chairman to the executive officer, the secretary, and other board members.
A board resolution is also a document containing statements or information about certain issues that the board deems very important and decides to have on record, such as the votes taken during a decision and each board member's role in the decision.
A board resolution would be used where there is a compliance issue within the board. Article 157A of the Singapore Companies Act stipulates that the directors manage major company decisions and affairs, but it doesn't specify what affairs or actions require board resolutions.
Singapore Board Meeting Requirements: Company Director's Duties
The duties of the company director include:
Abiding by the company constitution of the board; is also referred to as an article of association.
Be independent in judgment.
Be diligent, skillful, and careful with his tasks and duties
Share interests in other businesses or transactions with the board
Refuse personal benefits from third parties
Be committed to the success of the company
Avoid conflicts of interests
As Section 156 of the CA stipulated, the directors must act honestly and not vote if they have interests in any proposed transactions.
Singapore Board Meeting Requirements: Company Secretary's Duties
The duties of the company secretary include:
Must abide by the rules and keep to the policies of the board
Must be punctual to board meetings and other events, if required
Must assist the board chairperson in organizing and documenting board meetings properly
Must take proper notes and records during meetings for documentation.
Let Us Help You - Our Professional Company Secretarial Services
Company secretaries in Singapore are tasked with providing the company directors with legal and administrative advice. The company secretary is also in charge of ensuring that the company adheres to the corporate procedures, such as the Singapore board meeting requirements.
At SJH Advisory, we offer professional company secretarial services that can make keeping up with board meeting minutes and agendas easier. Our in-house experts are highly accessible and competent, providing professional secretarial services, including and not limited to:
Assisting on sending out the notice of meetings
Ensuring that the compliance rules are met
Making proper notes and records of meetings
Attending meetings, if necessary to ensure compliance with Singapore board meeting requirements
Interested in engaging our professional team of experts? Contact us to get a FREE consultation on all your corporate services' needs.
Singapore Board Meeting Requirements - FAQ