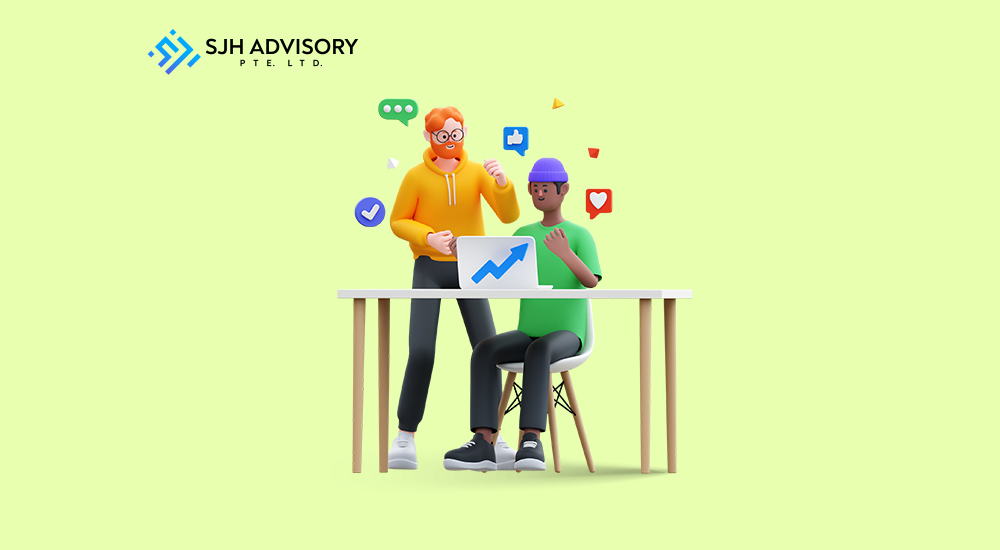 Securing financial support is crucial for startups, as it can help transform innovative ideas into thriving businesses. Understanding this need, the Singapore government consistently fosters a business-friendly environment by offering a diverse range of business grants, incentives, and schemes designed specifically to empower startups. Whether you're just starting out or looking to expand your operations, this guide aims to provide you with Singapore business grants available in 2023.
Activities Financed by Singapore Business Grants 2023
There are grants specifically designed to provide financial support to early-stage startups. These start-up grants not only offer capital but also finance activities such as Proof of Value (POV) and Proof of Concept (POC).
Here's how you can utilize start-up grants:
You can fund and carry out technical viability studies for your POCs. These studies enable you to determine whether there is existing technology in the market that aligns with your concept or if you can expand upon it. 
If you already have a working concept or prototype, start-up grants can be used to evaluate the Proof of Value or commercial value of your product. 
For established businesses, SME grants play a significant role in financing various projects aimed at fostering growth and enhancing operational efficiency. 
Here are some activities that can be financed by SME grants:
SME grants can be utilized to improve existing products, develop new products, or enhance the overall quality and features of your offerings. 

Acquiring new business software and the necessary hardware to run it can be a substantial investment. SME grants can assist in covering these costs, ensuring that your business stays technologically up-to-date. 

SME grants open doors for businesses looking to expand globally. These grants provide support for a range of activities, including expanding your operations internationally, participating in global trade fairs, and conducting in-depth market studies.
Agencies Handling Singapore Business Grants 2023
Enterprise Singapore serves as the key government agency responsible for administering the majority of Singapore business grants dedicated to supporting SMEs and startups. They offer various types of support, including company setup assistance, loan programs, and tax rebates. 
They also manage the Startup SG, a comprehensive resource hub for entrepreneurs that provides information on grants, mentorship programs, and other startup-related initiatives.
Monetary Authority of Singapore (MAS)
MAS focuses on Singapore business grants and initiatives related to the financial sector, fostering innovation and technological advancements in finance.
Singapore Health Promotion Board (HPB)
HPB supports Singapore business grants aimed at promoting healthy lifestyles, wellness initiatives, and healthcare innovation.
Singapore Centre for Social Enterprise, raiSE
raiSE focuses on Singapore business grants and support for social enterprises, empowering businesses that address social needs while generating sustainable revenue.
SkillsFuture Singapore (SSG)
SSG offers Singapore business grants and support for workforce development and upskilling initiatives, helping businesses enhance their employees' skills and capabilities.
Singapore Tourism Board (STB)
STB provides grants and incentives for businesses operating in the tourism sector, encouraging innovation, visitor experiences, and tourism-related projects.
Eligibility Criteria for Singapore Business Grants 2023
Enterprise Singapore and other government agencies clearly outline the eligibility criteria for these Singapore business grants 2023. Most grants are specifically targeted at SMEs, so meeting the SME criteria is of utmost importance. In order to qualify as an SME in Singapore, your company needs to fulfill the following criteria:
Company Group Annual Sales Turnover: The annual sales turnover of your company and its related entities should not exceed S$100 million.

Registration and Operation: Your company should be registered and currently operating in Singapore.

Group Employment Size: The total number of employees within your company group should not exceed 200 workers.

Local Shareholding: A minimum of 30% local shareholding is required for your company to be eligible. Companies with local shareholding receive enhanced opportunities and benefits from the government's financial support, in contrast to foreign-owned companies.
Startup SG is an encompassing scheme in Singapore that offers funding, mentorship, and a platform for startups and SMEs. This initiative serves as the central agency that unifies various support schemes and grants, making it easier for entrepreneurs to access the resources they need to kickstart and grow their businesses.
Singapore Business Grants 2023 for SMEs
Startup SG is an encompassing scheme in Singapore that offers funding, mentorship, and a platform for startups and SMEs. This initiative serves as the central agency that unifies various support schemes and grants, making it easier for entrepreneurs to access the resources they need to kickstart and grow their businesses.
Enterprise Development Grant (EDG)
EDG is a powerful resource for businesses seeking to upgrade, innovate, grow, and transform. The EDG covers eligible project expenses, which encompass software and equipment, third-party consultancy fees, as well as internal manpower costs.
Starting from April 1, 2023, companies can receive up to 50% support for their EDG projects. This support enables SMEs to leverage the grant more effectively, fueling their growth and development. Sustainability-related projects may also receive support of up to 70% during the period from April 1, 2023, to March 31, 2026.
Productivity Solutions Grant (PSG)
Energy Efficiency Grant (EEG)
The Energy Efficiency Grant is aimed at assisting businesses operating in the Food Manufacturing, Food Services, or Retail sectors in managing the challenges posed by increasing energy costs. 
SMEs can benefit from the EEG by receiving financial assistance for the adoption of pre-approved energy-efficient equipment across different categories. These include air-conditioners, LED lighting, refrigerators, cooking hobs, clothes dryers, and water heaters.
Market Readiness Assistance Grant (MRA)
The MRA grant supports companies in venturing into new international markets by alleviating the costs associated with overseas market promotion, business development, and set-up.
The MRA grant provides financial support for local SMEs, covering up to 50% of eligible costs. With a cap of S$100,000 per company per new market, this grant enables significant investments in expanding your business overseas.
Business Improvement Fund (BIF)
The Business Improvement Fund is dedicated to fostering technology innovation and adoption specifically within the tourism sector, fostering competitiveness and productivity enhancements. Offered by the Singapore Tourism Board, the BIF offers funding support for eligible project-related costs, including training, travel, hardware and software, and consultancy fees.
Singapore Business Grants 2023 for Startups
Singapore business grants 2023 for startups are provided to assist businesses in navigating various stages of their lifecycle. These resources are designed to provide financial assistance and promote business growth and sustainability.
The Startup SG Founder (SSGF) program is specifically designed to empower aspiring entrepreneurs who are venturing into the startup world for the first time. The SSGF program offers first-time founders a range of benefits, including funding through a startup grant and mentorship from Accredited Mentor Partners (AMPs).
This highly competitive grant program aims to expedite the commercialization of groundbreaking technologies by supporting Proof-of-Value (POV) and Proof-of-Concept (POC) initiatives. Through the Startup SG Tech grant, companies have the flexibility to choose between the POC or POV grant, depending on the maturity level of their technology or concept.
How We Can Help - SJH Advisory's Company Incorporation service
Singapore Business Grants 2023 - Frequently Asked Questions
In 2023, there are various types of business grants available, catering to different industries and business needs. Some common grants include Startup SG grants, Market Readiness Assistance Grant (MRA), Enterprise Development Grant (EDG), among others.
Eligibility criteria may vary depending on the specific grant. Generally, grants are open to local SMEs registered and operating in Singapore. Specific requirements may include factors such as company size, annual turnover, and local shareholding.
The application process for business grants typically involves submitting a detailed proposal that outlines your project objectives, expected outcomes, and budget. It is essential to follow the specific guidelines and requirements outlined by the grant agency. Professional assistance from consultants specializing in grant applications can greatly simplify the process.