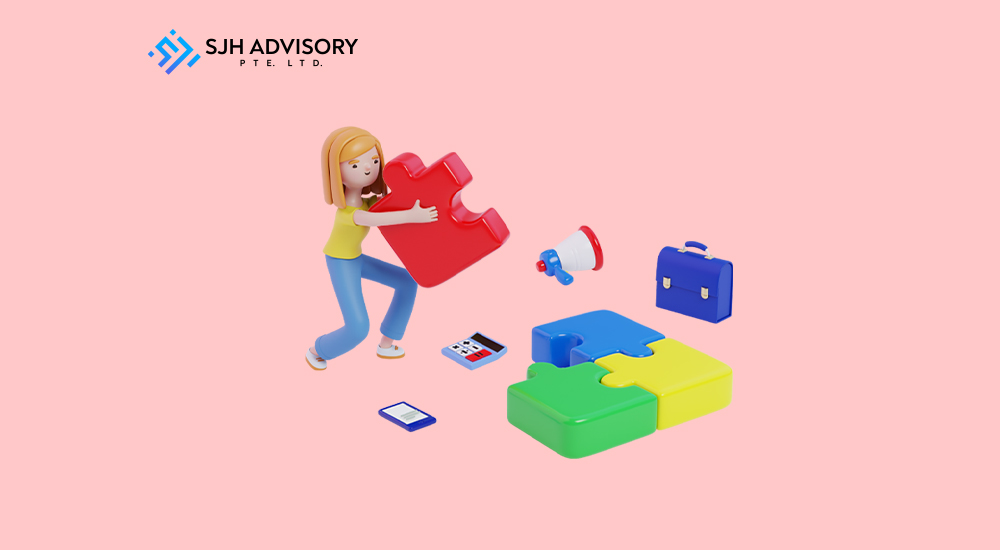 Singapore has one of the lowest tax rates for companies in the world.
Companies all around the world are eager to conduct business in Singapore. However, for entities that are not entirely convinced of the business "haven" description of Singapore and prefer to take as low a risk as possible when starting in a new business environment or region, they might consider the option of a Singapore Representative Office Registration.
Singapore has proved many times to be one of the best places to do trade and business activities in the world. Besides being regarded as one of the 4 Asian tigers, Singapore also has one of the most open and dynamic economic environments in the world.
In addition to having one of the largest foreign reserves in the world, Singapore has a triple-A rating by business rating consultant agencies, and it also boosts a corrupt-free business system with little influence from the government; it took 11th place in the Human Development Index and has the second highest GDP per Capita.
In this article, we will explain what a representative office is and why companies establish it, the process of setting up a representative office and the documents required, how the authorization and renewal procedure is carried out, and finally, how SJH Advisory can aid you in issues regarding the representative office in Singapore. 
What Is Singapore Representative Office?
A representative office is a temporary place of work set up by a foreign company in Singapore in order to assess and evaluate the business atmosphere of the country.
Some companies, when establishing foreign branches or a subsidiary in a totally new environment, might want to experience firsthand how the market of that region works while taking as little risk as possible before pulling in resources for an all-out venture.
These include aspects such as the consumer behavior and habits, the government business policies and laws, the profitability of the enterprise, and the tax system.
A representative office that a foreign company wants to establish in Singapore would have to take the name of that same company, which is usually referred to as the "parent" company of the representative office.
A representative office can perform some amount of business activities, such as information gathering in Singapore. However, these actions are quite limited.
The representative office is a good option for companies who are still skeptical about the business process in Singapore and how to conduct more research with as little cost as possible. However, there are certain rules and guidelines that govern how the representative office functions. 
A representative office in Singapore is allowed to organize the following activities:
Collect, and review data and information on the business environment, prospective customers, and likely competition. 

Partake in trade shows and product exhibitions. 

Establish business interactions and respond to product queries.

Simulate mock business settings and gather information on how to establish a company in Singapore. 
Likewise, there are certain actions that a representative office is strictly prohibited from executing in Singapore, such as: 
Organize actual trade and profit-making ventures. 
Establish and sign business contracts and proposals on behalf of its parent company.
Rent business properties such as warehouses.
Advertising or engaging in promotional and marketing activities.
Distribute products with the aim of making a profit.
Issue receipts, invoices, and tax statements.
Acquiring industrial raw materials for production.
Negotiating and executing business deals in Singapore on behalf of its parent company.
Since a representative office cannot engage in any profit-making venture in Singapore, it is not required to pay any tax.
Process and Documents needed for Singapore Representative Office Registration
Setting up a representative office in Singapore is a straightforward process, provided the parent company has fulfilled all the requirements; these requirements include:
The parent company that wants to establish the representative office must have at least three years of existence.
The sales turnover of the parent company must be at least $250,000.

The number of personnel at the representative office must not exceed 5.
After these requirements have been met, some documentation would have to be submitted to the Enterprise Singapore (ESG); these documents are:
Certificate of legal incorporation and registration of the parent company.

Latest financial statements and audit reports of the parent company.

A legal undertaking stating that the representative office would follow all the guidelines and laws governing representative offices in Singapore.

A fee of two hundred Singapore dollars.
After submission of the documents, the registration process is conducted online, after which Enterprise Singapore reviews the application. Normally, it takes about a week to get a response and have your representative office approved for operations.
Authorization and Renewal Information for a Singapore Representative Office
After the registration of the representative office has been completed, the office is allowed to perform the activities within the scope of the law and guidelines.
For example, the representative office and the parent company must have the same name, the representative office must clearly state in fliers and descriptions that it is a "Representative office in Singapore."
The initial registration of the representative office is only valid for one year, after which they must renew their application if they want to continue operations in Singapore.
This includes resubmission of the necessary documents. A representative office can exist in Singapore for a maximum of three years; after this period, it must be converted into a subsidiary company or a branch office or cease operations entirely.
How can SJH Advisory Help?
If you want to establish a representative office in Singapore, you can consider contacting SJH Advisory to set up your representative office.
We are one of the top business consulting and tax accounting firm, and all the necessary registration processes, documentation and information gathering would be conducted to ensure the success of your representative office.
Contact us to get a FREE consultation on your Singapore Representative Office queries today!
Frequently Asked Questions
No. A representative office cannot conduct any trade activities in Singapore.
No. As a representative office is not allowed to carry out any profit-making activities, it doesn't need to pay tax.
A maximum of three years with a renewal each year.