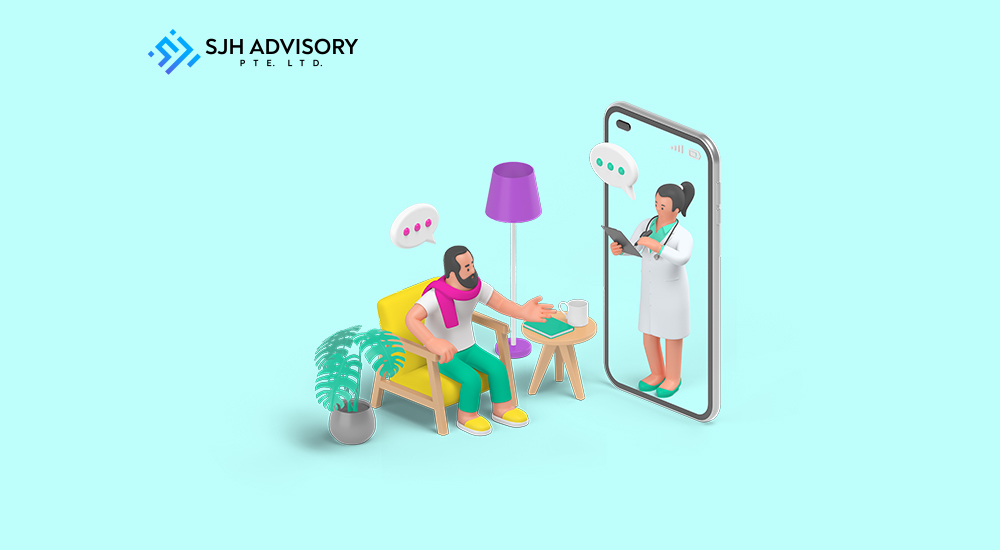 Sick leave is an important part of the working environment in Singapore, as it ensures that employees can take time off from work to focus on their health and well-being.
When handling payroll processes for your company, all employers must be aware of the legal requirements for providing sick leave in Singapore, as well as the rules and regulations that govern its use.
This article provides a detailed overview of the Singapore sick leave eligibility and entitlement for your employees.
Sick leave, also colloquially known as "MC" in Singapore, is a type of leave that is taken by employees due to their illness or medical appointment, or to care for an immediate family member. Singapore sick leave can be paid or unpaid, depending on the company's policies. 
Generally, paid sick leave is offered as a benefit to employees and is considered a part of their overall compensation package. It is typically accrued over some time and may be used for anything from a short-term illness to a long-term disability. 
An employee may be eligible to receive paid sick leave after examination by a medical professional and certification by that medical practitioner that the employee is unfit to work. This allows employees to rest and recover before returning to work. 
Sick Leave Under Employment Act
The Employment Act outlines the Singapore sick leave entitlements for employees in Singapore. This legislation is designed to protect workers and ensure that they are not deprived of wages or other entitlements due to illness or injury.
The Employment Act establishes the basic terms and conditions for workers covered by the EA, intending to maintain fair employment standards and safe working conditions.
The Employment Act was revised in 2018 and the amendments took effect on April 1st of 2019. All employees protected by the Employment Act (including executives, managers, non-workmen, and workmen) are now eligible for core benefits, including sick leave, under the Employment Act.
Notifying The Employer For Sick Leave
Employees must notify their employer promptly if they anticipate being unable to attend work. This allows the employer to create alternative solutions and make necessary adjustments during the employee's absence.
Employees who want to be eligible for paid sick leave must notify their employer of their incapacity to work within 48 hours. They must also be declared unfit to work by a medical professional certified under the Medical Registration Act 1997 or Dental Registration Act 1999.
Note: As an employer, you are not required to offer paid sick leaves or reimbursement for cosmetic procedures. The attending medical practitioner will evaluate the necessity of the procedure for cosmetic purposes.
There are two types of Singapore sick leave available to employees: hospitalization leave and outpatient sick leave. 
1. Outpatient Sick Leave
Outpatient sick leave is paid leave that can be taken when an employee requires medical treatment at an outpatient clinic, such as a doctor's office or hospital outpatient clinic.
This leave is typically limited to 14 days per year, and the employee must provide a medical certificate issued by a qualified medical practitioner.
To be eligible for paid sick leave, an employee must provide evidence from a medical practitioner or dentist licensed under the Medical or Dental Registration Act that they are unfit to work and present a medical certificate upon their return to work.
Employers are encouraged to demonstrate flexibility and support by providing paid time off for employees who need to attend a medical appointment. Supervisors must be informed of the appointment on time, and a medical certificate is required to validate the appointment.
2. Hospitalization Leave
Employees are eligible for hospitalization leave when they require admission to a hospital, including:
An overnight stay or day surgery.

A period of bed rest, such as during pregnancy complications.

Time to recover after hospital discharge.
Hospitalization leave may also be available under certain circumstances in accordance with applicable law, including Quarantine Orders.
The maximum annual length of hospitalization leave is typically 60 days, which already includes 14 days of paid sick leave for outpatient visits. To be eligible for paid hospitalization leave, employees must meet the following requirement:
Admitted to an in-patient or day surgery program in a hospital, or

Placed in quarantine in accordance with a legal directive, or 

Certified by a medical professional with the authority to admit patients to a recognized hospital.
Note: Paid hospitalization and outpatient sick leave are payable at the gross rate of pay, excluding any shift allowance unless they are approved by an affiliated union.
Who Is Eligible For Singapore Sick Leave?
An employee is allowed to have paid sick leave if:
The employee is protected by the Employment Act.

The employee has worked for a period of at least 3 months.

The employee informed their employer about their absence within 48 hours.
However, an employee is not eligible to apply for paid sick leave if he or she becomes ill during public holidays, rest days, non-working days, annual leave, or unpaid leave.
Public holidays: Nationally-recognized holidays such as New Year, Hari Raya, and Christmas.

Rest days: Dedicated days of no work within a week.

Non-working days: Weekends are typically considered non-working days for an employee with a 5-day work week.

Annual leave: Paid days of leave entitled to an employee within a year.

Unpaid leave: Days of leave that an employee takes without being paid for the duration of the leave.
If an employee contracts an illness during a period of annual leave, the employer must evaluate if the existing Singapore sick leave can be used to replace the annual leave taken.
In such a scenario, the full day of the leave taken will be counted, regardless of whether the employee was only absent for a part of the day.
In the event that an employee is ill and has no available sick leave, they may take unpaid leave for an agreed period with their employer.
How Much Sick Leave Are Employees Entitled To?
The amount of Singapore sick leave an employee can receive is commensurate with the duration of their employment. This ensures that the employer's obligations are in line with the employee's tenure.
Employees who have been working for you for more than 6 months are entitled to receive:
Up to 14 days of outpatient sick leave

Up to 60 days of hospitalization leave

Note: The 60-day hospitalization leave granted to employees already includes the 14-days paid sick leave entitlement.
Employees who have been with the company for less than 3 months are not eligible for paid sick or hospitalization leave. For employees who have been employed for between 3 and 6 months, their Singapore sick leave entitlement will be calculated based on this table:
| Length of Service | Outpatient Sick Leave Entitlement | Hospitalization Leave Entitlement |
| --- | --- | --- |
| 3 months of service | 5 days of sick leave | 15 days of hospitalization leave |
| 4 months of service | 8 days of sick leave | 30 days of hospitalization leave |
| 5 months of service | 11 days of sick leave | 45 days of hospitalization leave |
| 6 months of service or more | 14 days of sick leave | 60 days of hospitalization leave |
If an employee has worked for you for less than 3 months, they are not eligible for paid Singapore sick leave under the Employment Act.
Those on probation, however, may still be eligible for paid Singapore sick leave provided they meet the provisions of the Employment Act and have rendered service for a minimum of 3 months.
What Are The Limits On Paid Sick Leave Days?
Employees have a limit on the number of days of outpatient and hospitalization Singapore sick leave, which is equal to their full entitlement.
For example, if a regular employee has already used 14 outpatient sick leaves in a calendar year, they are only left with 46 days of paid hospitalization leave. This is calculated as 60 days – 14 days = 46 days.
How We Can Help - Our Payroll Services
Employers must be aware of the legal requirements for providing Singapore sick leave, as well as the rules and regulations that govern its use.
They should also ensure that employees receive the necessary support and assistance when they take sick leave and are aware of their rights and responsibilities.
At SJH Advisory, we understand the importance of having an efficient payroll system. That's why we offer comprehensive payroll services that are designed to encourage transparency and increase performance, while still complying with regulations.
Moreover, we understand that employers may need more guidance on how to best manage sick leave in Singapore. That's why we offer tailored advice and assistance to make sure employers are able to meet their legal obligations.
If you are an employer in Singapore and need help managing your employees' sick leave, get in touch with us today for a FREE consultation about how we can help.
Singapore Sick Leave - Frequently Asked Questions